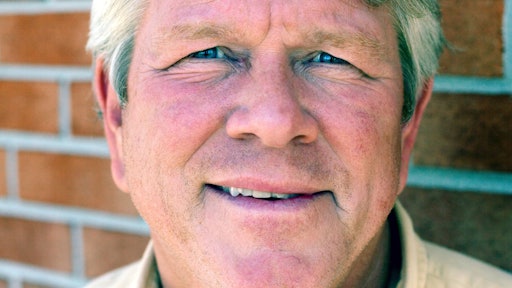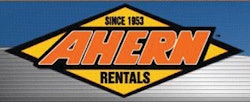 Following the recent announcement regarding the creation of a global senior executive management team, Don Ahern announces the appointment of Craig Paylor as chief operating officer (COO).  
Paylor, who is the current CEO of National Truck Body Solutions, and past president of JLG Industries, will be a member of the newly formed global senior executive team, helping to shape the future of all companies within the Ahern Group, including Ahern Rentals, Xtreme Manufacturing, Snorkel Manufacturing, Ahern IT, Ahern Australia, Ahern Japan, Ahern Deutschland, Ahern Canada, Snorkel China, Diamond A Equipment, Xtreme Financial Services, Equipment Parts Plus, DFA Properties, AX Transportation, Supergrip West tires, and Rhino Turf equipment.
"We are very pleased to welcome Craig, who is a long time friend and industry leader, to join our team at Ahern," says Don Ahern, president and CEO of Las Vegas-based Ahern Rentals. "His key role in the development of many industry firsts at JLG will prove invaluable as we tap into his experience in domestic and international distribution, financial modeling, manufacturing and customer support, as well as rental here in the USA."
He continues, "I have known Craig for over 30 years, and in many ways our careers have been parallel to each other. He loves the construction equipment industry and has the ability to see the future developments and emerging trends that will be necessary to our success."
Paylor adds, "I am honored and excited to be joining Ahern. Don & Evan have built a strong team of dedicated employees who have helped the company become a global player in manufacturing, distribution and engineering, and a leading rental business in the USA.  My hope is that I can use my past experience to contribute to this great team."
Paylor will join Ahern in October and will work directly with Don Ahern and other members of the senior executive team, all of whom are currently in leadership roles within the group. He will be based predominantly at the corporate headquarters in Las Vegas, as well as traveling throughout the USA, Asia and Europe. He will also spend time visiting other regions to help establish and develop a presence for the Ahern organizations.
"The dynamic growth in our product development and our global distribution means that it is now imperative that I form a core team of industry experts to oversee our rapidly growing business, which includes manufacturing, distribution, sales, rentals, and global customer support," Ahern says. "The team that I am appointing brings a wealth of industry knowledge and strong business strategy experience to the table, and they will be instrumental in driving our future success."
Don Ahern is the owner of Xtreme Manufacturing, who produce 16 models of rough terrain telehandlers, ranging from 5,900 lbs. capacity to the industry's largest which can lift up to 70,000 lbs. In October 2013, Xtreme Manufacturing acquired the majority shareholding in Snorkel, a leading global manufacturer of aerial work platforms. Both of these product lines, along with Ahern Rentals and many related products and services have enabled the Ahern family of companies to become one of the fastest growing businesses within the construction-related industry.