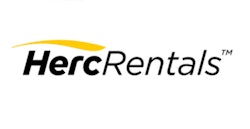 HERC has appointed Elizabeth M. Higashi, CFA, vice president, Investor Relations, as part of preparations for the planned separation of that business from Hertz Global Holdings as a stand-alone, publicly traded company later this year.
Higashi is responsible for all aspects of the company's investor relations program, including serving as the principal contact with the investment community. She reports to Larry H. Silber, president and chief executive officer, and is based in the company's headquarters in Bonita Springs, Fla.
Higashi has more than 30 years of experience in financial communications and investor relations with Fortune 500 companies and providing counsel to companies in the financial services, housing, education, media, retail, transportation, chemical, agricultural products, energy and healthcare industries.  She was most recently president of Higashi Advisors, LLC and was previously a principal at Sard Verbinnen & Co., a leading strategic communications firm.  Higashi also held senior investor-relations and communications roles with Horizon Pharma plc, IMCERA Group, Inc. (formerly International Minerals & Chemical Corporation), SFN Companies, Inc., and The Times Mirror Company.
"Elizabeth brings a demonstrated record of success in broad-based financial, investor and business communications across multiple and diverse publicly traded companies," said Silber.  "I am delighted that HERC will benefit from her expertise as we build programs and drive initiatives to retain, attract and grow our debt and equity investor base as an independent company.  In addition, her comprehensive business knowledge and experience will be valuable in advancing HERC's overall reputation and financial performance."
Higashi holds a bachelor's degree in political science from UCLA and a master's degree in urban studies from Occidental College.  She was a CORO Foundation Fellow in Southern California and is a CFA charter holder.  Higashi also serves on the steering committee of the Senior Roundtable of the National Investor Relations Institute.