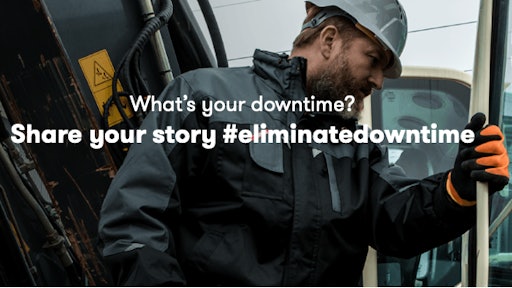 Trackunit
Trackunit, a leading global innovator of telematics technology, has announced the launch of an industry-wide mission to eliminate downtime. The ambition of the movement is not only to recover the billions lost through budget and schedule overruns but also to re-establish the reputation of the industry for innovation and leadership.
With the publication of an open letter to construction, Trackunit CEO Jorgen Raguse said, "Downtime is the mother of all of our problems. It affects every corner of the industry, from broken promises to broken processes, from missing tools to broken equipment."
Raguse continues, "The task to eliminate downtime by 2025 can only happen through industry-wide collaboration. No single company has all the answers. Therefore, on behalf of some of the leading companies in the industry, we invite each and every individual to read and share the open letter and join the movement. Are you in?"
Raguse also stated that eliminating downtime can save billions of dollars spent each year on construction site machines and equipment sitting idle, as well as inefficient business operations and management.
In launching Eliminate Downtime 2025, Trackunit has called out for individuals and organizations to share ideas, big or small, to increase the efficiency of construction. The suggestions will be curated and consolidated as a white book made available at the end of 2019.
For more details regarding Eliminate Downtime 2025, please visit click here.