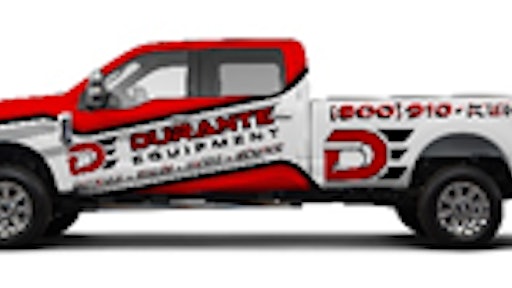 Serial entrepreneur and President of Durante Equipment, John Durante, knows the construction equipment rental industry and is taking that knowledge to the sunshine state with Durante Equipment.
Durante provides construction equipment rental, sales, parts and service, partnering with some of the best manufacturer names in the business. Durante, from their new 15,000sq. ft. facility in Hollywood, services customers in all three major Florida counties including Broward, Miami-Dade and Palm Beach. Contractors and companies can rely on Durante Equipment to provide quality and cost-effective construction rental equipment from pumps, generators, and mixers to boom lifts, forklifts, and excavators.
"Our dedicated team of 20 employees have a responsibility to our customers, our community, and to our stakeholders to be the best, the safest, & the most attentive in all of our transactions," says Gregg Francis, CFO and interim CEO of Durante Equipment. 
With over 25 years of experience in the construction rental equipment industry and, having grown and sold not one but two previous construction rental equipment companies, John Durante knows what it takes to create the best experience and service for customers looking for equipment rentals. Both of his previous rental companies were Rental Equipment Register RER100, the 100 largest rental companies in the United States, and one of his previous sold companies was also an INC 5000 company 7 years in a row. 
"Our hope is to provide our customers with a quality experience that cannot be matched by anyone else in our market.  We believe if you try us once you should want to be a customer for life. To do this we are working hard to establish the greatest team in South Florida," John Durante, President of Durante Equipment says.