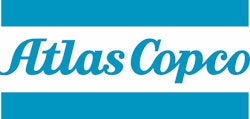 Newsweek Green Rankings, one of the world's foremost corporate environmental standings, recently ranked Atlas Copco seventh among the 500 largest publicly traded, global companies by market capitalization.
Newsweek Green Rankings uses data from Bloomberg's Professional service, which includes sustainability information from more than 5,000 public securities. It also uses information from CDP, an international nonprofit organization that helps companies measure, disclose, manage and share vital environmental information. Newsweek scored qualified companies against eight key performance indicators based on publically available data. Indicators included total energy consumption, greenhouse gas emissions, water use, waste generation and recycling, reputation and sustainability incentives for senior management.
"We are extremely proud to be recognized by an organization like Newsweek for our commitment to sustainable productivity," said Jim Levitt, president of Atlas Copco North America. "This top 10 ranking is a reflection of our employees' dedication to our sustainability initiatives surrounding safety, health and environmental issues." 
Earlier this year, Atlas Copco was ranked as one of the most ethical companies by Ethisphere Institute and was recognized on the Global 100 list as one of the world's most sustainable companies. Atlas Copco AB is a member of the Dow Jones Sustainability Index, the UN Global Compact 100 and the FTSE4Good Index. The company also has been named to Forbes' 100 Most Innovative Companies list.
Atlas Copco is an industrial group with world-leading positions in compressors, expanders and air treatment systems, construction and mining equipment, power tools and assembly systems. With innovative products and services, Atlas Copco delivers solutions for sustainable productivity. The company was founded in 1873, is based in Stockholm, Sweden, and has a global reach spanning more than 170 countries. In 2013, Atlas Copco had more than 40 000 employees and revenues of BSEK 84 (BEUR 9.7). Learn more at www.atlascopco.com.
Atlas Copco Construction Equipment, part of Mining, Rock Excavation and Construction LLC, is responsible for the sales, aftermarket service and rental of portable compressors, generators, tools and attachments used in the construction and demolition industries. Atlas Copco Construction Equipment innovates for sustainable productivity in infrastructure, civil works, oil and gas, energy, drilling and road construction projects. The company is headquartered near Denver, Colorado, and extends its reach through a nationwide network of sales and service stores, specialist distributors and rental equipment providers. Learn more at www.atlascopco.us.