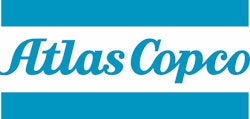 Atlas Copco created the new program, Blue is the New Green, after completing a company-wide survey in 2013. More than 3,000 employees in 65 countries completed the survey, and more than 65 percent of employees reported that a focused effort in reducing resource consumption would create value for themselves and the company. The new program encourages employees to minimize their environmental impact by making small changes to consume fewer resources, including electricity, materials and water. 
"This is hands-down one of our most important initiatives in recent history," said Andrew Walker, business area president, Atlas Copco Construction Equipment. 
The program encourages employees to help each other reduce their environmental impact. For instance, employees can submit their resource-reducing ideas for a chance to win prizes, and managers can share their challenges on a virtual platform to find a solution. 
"This is not a campaign with an end date," explained Sofie Gielen, Atlas Copco communication director. "This is a first step to build ongoing employee engagement and resource efficiency into our operations, not only because it contributes to our company message, Sustainable Productivity, but also because it's just the right thing to do." 
In addition to generating employee engagement, the program will create awareness and new habits aimed at reducing consumption. For example, Atlas Copco is encouraging employees to minimize trash by using recyclable cans or reusable glasses instead of disposable alternatives.
Blue is the New Green also encourages employees to report maintenance issues quickly to minimize water waste. For instance, signs posted near sinks and faucets will show how much waste a water leak creates and a phone number to call for a service request. 
The program already inspired employees to submit many sustainability ideas, including installing motion-detected light switches that automatically turn on or off overhead lights, Gielen said. "This really says something about how dedicated our employees are to the company's sustainability goals. And this program is growing continually to support our efforts to become the best corporate citizen that we can be."