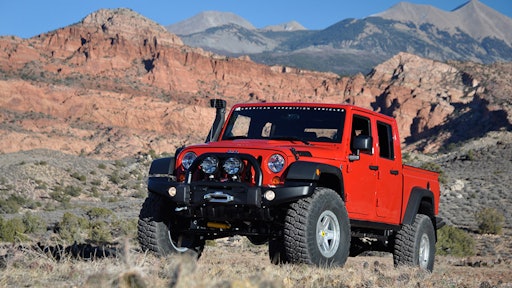 Early this year, Jeep owner Fiat Chrysler confirmed that there would be a Jeep pickup truck for the 2019 model year. Jeep has hinted about adding a pickup, and created several concept versions in recent years.
PickupTrucks.com has gathered some information from tight-lipped Jeep executives and suppliers. The site's editors admit that things could change significantly before launch, but suggest five things are known about the new Jeep pickup.
Two that contractors will love:
1.     It will offer a strong tow package
2.      It will have a diesel engine option
Another extremely likely factor is that the new Jeep pickup will be a mid-size truck, similar in size to the Chevy Colorado/GMC Canyon.