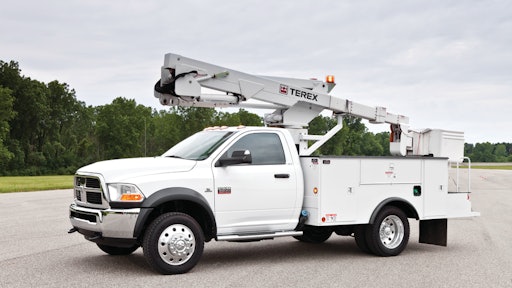 Not all automotive dealers are created equal. A dealer who is specifically focused on the needs of your company can simplify life and minimize downtime. The last thing you need is to be waiting in line behind a line of general consumers to get your vehicle repaired or serviced.
Many major suppliers recognize that your vehicles are critical to the financial success of your business. They have established unique programs and dealer networks to simplify your life and minimize downtime. Check out the programs offered through select dealers for Ford, General Motors and Ram Trucks.
Business Preferred Network handles unique challenges
Ford launched its Business Preferred Network (BPN) in 1989 to help dealers address the needs of small fleet customers. It has evolved with to include buying, financing and service experience for fleet customers.
"The 600 Ford BPN stores understand the unique needs of commercial customers, recognize the important of uptime and have the expertise to handle challenging service issues," says Larry Gach, sales manager, Ford Commercial Truck. "They also stock commercial vehicles to reduce delivery time and maintain sales, service and finance staffs that understand how to properly handle a customer's needs, from vehicle acquisition to end-of-life management and everything in between."
Business preferred Network dealers personnel are trained and certified in commercial trucks and their applications. "We have programs in place for our BPN dealers that encourage them to: ship parts overnight, participate in Ford's Quality Fleet Care which offers centralized billing, and enroll in our Commercial Truck Direct Tow Program which encourages our BPN dealers to perform a 'Priority Diagnosis' (service triage) within 24 hours of tow in," says Gach."
With BPN you can set up Quality Fleet Care, a monthly single-payment billing option for parts purchases and service work from any Ford dealer, Quick Lane or Fast Lane Tire and Auto Center. This is available for all your fleet vehicles – Ford and competitive makes.
An online dealer directory (www.bpndealerdirectory.com) assists a customer in choosing a BPN dealer based on specific criteria. "For example, if they search for Cummins Certified Dealers in a specific state – only BPN dealers that meet the criteria selected will be displayed," notes Gach.
"We recently launched a new tool called Co-Pilot, on an interactive flash drive," says Gach. "Co-Pilot can be updated daily. It can populate an online garage and help commercial customers manage their vehicle fleet. The information provided on the drive is constantly explanding and can assist a fleet with several aspects of their business, including vehicle maintenance. In addition, customers that utilize Ford Quality Fleet Care centralized billing have a means to review maintenance (by VIN or Unit Number) to help avoid unexpected downtime. Customers with a Ford FIN code have no-charge access to online business reports at www.gfc.ford.com."
"Customers choosing not to invest in technician training, tooling and shop equipment can turn to Ford dealerships for the latest maintenance products and services that meet Ford's recommendations," says Gach. "From proper fluids and filters to recommended brakes and tires, dealerships are well positioned to provide maintenance and repairs specific to each vehicle's needs.
Business Central tailored to your business
General Motors serves fleet customers with its coast-to-coast network of Business Central Dealers. The Business Central service departments have the facilities, special tools, parts, equipment and technicians to keep you running. Expanded service bays with 14-ft. service doors can accommodate tall, upfitted vehicles. Heavy-duty hoists are capable of lifting up to 16,000 lbs. for service work on vehicles filled with tools and supplies. "Business Central dealers usually offer longer business hours, and offer regular preventative maintenance, as well as complete warranty repairs when necessary," says Pam Flores, FCO Communications Manager.
"Each Business Central dealership offers a team of expert consultants that help business customers select the right vehicle for the job," says Flores. "And every Business Central service department has the facilities, tools equipment and certified technicians to accommodate your special needs. With vast experience in vans and cutaways, chassis cabs, pickups and vocation specific upfits, Business Central salespeople have the tools and experience to assist commercial construction contractors."
Business Central dealers have Cross Divisional Warranty Service, and are better equipped to handle commercial customers with facilities that have larger doors and lifts versus normal light-duty dealers. "Business Central dealers have more experience servicing upfitted vehicles and working with upfitters, and they're ready and willing to meet customers wherever and whenever it's most convenient for them," says Flores.
GM also offers FleetTrac, which simplifies the vehicle maintenance process for fleets of all sizes and types. "This program offers consolidated billing and additional features that reduce the administrative burdens associated with fleet maintenance, providing fleet drivers and managers with unsurpassed convenience," says Flores.
"The GM Protection Plan, a comprehensive product for GM vehicles that is provided by Ally, protects against unexpected vehicle repair costs and ensures vehicles receive proper maintenance," notes Flores. "It is available in a variety of coverage, time and mileage combinations."
Business Central dealers work closely with upfit manufacturers and distributors to service upfitted equipment, saving you from making an extra trip. Service technicians are knowledgeable about special tools and are certified to work on diesel engines, Allison transmissions and hybrids. A service advisor can help you develop a simplified maintenance schedule for maximum vehicle performance and uptime.
BusiniessLink offers personalized sales and service
Ram Trucks offers BusinessLink as a free service to business owners through its BusinessLink dealer network. "The BusinessLink program goal is to provide the personalized sales and service that business' expect," says Nick Cappa, Chrysler Group LLC. The program entitles you to next bay service, loaner vehicles, free shuttle service, a dedicated account manager, financing expertise, extended service hours, jobsite service in some areas, upfitter and bailment pool connections and unrestricted service.
"The greatest benefit of working with a BusinessLink dealer is the personalized sales and service. There is one-point-of-contact managing your vehicle sale and service experience," says Cappa. "This point person gets to know you and the particulars of your business, and will keep in touch to ensure an overall positive vehicle ownership experience."
"Chrysler Group's 500 plus BusinessLink dealers understand and focus on the specialized sales and service requirements of contractors and commercial business owners of all types," notes Cappa. "The program's benefits include 24/7 towing, no-charge shuttle service, first in bat for maintenance and repair, and vehicle loaners to keep you on the road."
Cappa adds, "In addition to BusinessLink, Chrysler's On the Job program provides business owners with the option to choose from valuable incentives for their vehicle. Choose from two years no charge oil, lube filter, or up to $1,000 upfit or graphic allowances."
"Chrysler group offers extended service agreements to our commercial small business and fleet customers," says Cappa. "When a consumer takes a proactive approach to maintenance and maintains a regular service schedule, the overall life of the vehicle is extended and total cost of ownership is kept minimal."
"The advantages of using a BusinessLink dealer instead of a service shop are many," says Cappa. "However, the greatest advantage is the one-on-one relationship with the dealership. They understand business and go above and beyond to keep them on the road to profitability."
Companies in this article