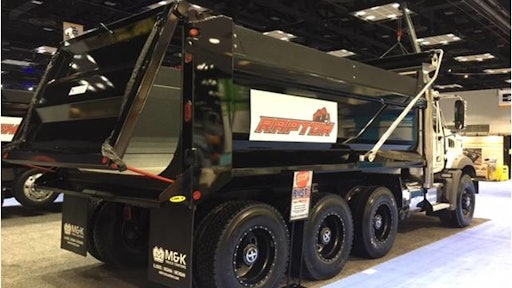 The Paradox and Raptor are designed for construction applications where users need durability and reduced weight, attributes that don't historically go together in heavy-duty dump bodies. The bodies utilize a new breed of lightweight/high-strength steel that allows for a thinner shell and eliminates crossmembers, making them significantly lighter than their predecessors. A lighter weight  means the operator can carry a larger payload and ultimately use less fuel by making fewer trips.
Come in standard and heavy-duty models
Paradox and heavier duty Paradox RoxBox feature a square body style
Raptor and heavier duty RipRaptor come in an elliptical body style
Both lines available in sizes ranging from 14 to 21 ft. 6 in. with capacities from 13 to 26.9 yds.
Brochure: Crysteel Paradox Series Dump Bodies
Brochure: Crysteel Raptor Series Dump Bodies
Request More Information
Fill out the form below to request more information about
Crysteel Paradox and Raptor Series Class 8 Dump Bodies