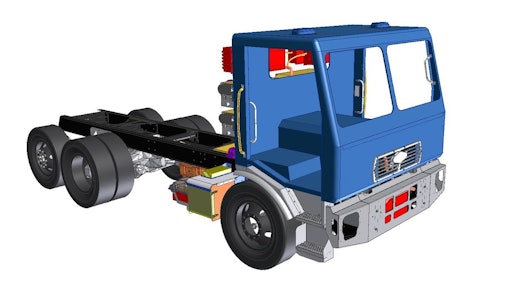 Motiv Power Systems
The City of Sacramento expects to save as much as 6,000 gallons of fuel per year running the state's first all-electric, automated left-side-loader garbage truck. The city expects to run the Electric Refuse Vehicle (ERV) on residential and recycling routes.
The fundamental technology powering the Class 8 ERV is Motiv Power Systems' scalable, modular All-Electric Powertrain. Sacramento's ERV will be built on a Crane Carrier chassis, and the body will be built by Loadmaster. It will be one of only two all-electric refuse trucks operating in North America, both powered by Motiv.
"Reducing harmful vehicle emissions in the Sacramento region is a primary focus of our Sustainability Policy, and the most effective way to achieve that goal is to implement electric vehicles into our fleet," said Mark Stevens, Fleet Manager for the City of Sacramento. "We are excited to partner with Motiv Power Systems to design and build the first all-electric left hand automated refuse truck in North America. The City of Sacramento intends to prove that all-electric refuse trucks are the future of the industry, and we anticipate igniting that trend."
Sacramento specified that this ERV must meet the demanding requirements placed on all of its garbage trucks. This includes three routes per day to remove trash, recycling and green waste in a downtown Sacramento neighborhood. To supply enough electricity to move the truck and power the hydraulics all day, the ERV is equipped with 10 battery packs, expandable to 12 packs if needed for future route expansion. Using the Motiv Universal high power Charger, the ERV batteries will easily reach full charge overnight.
"The value of the City of Sacramento's zero-emission ERV goes beyond lower fuel and maintenance cost and strict payback," said Motiv CEO Jim Castelaz. "Reducing the amount of diesel-fueled refuse trucks in the city keeps communities safer from toxic diesel emissions. And, in addition to being cleaner, it's a quieter alternative to conventional trucks – a definite plus for those of us who appreciate peaceful mornings!"
Currently the only technology of its kind in the trucking market, Motiv's All-Electric Powertrain uses off-the-shelf batteries and motors, which can be mixed and matched to fit the exact size and duty cycle of the electric truck needed. It can handle EV trucks from medium-duty to heavy-duty, weighing 14,000 lbs. to 60,000 lbs. The Motiv All-Electric Powertrain is designed to be assembled using the existing diesel chassis infrastructure already established throughout the world.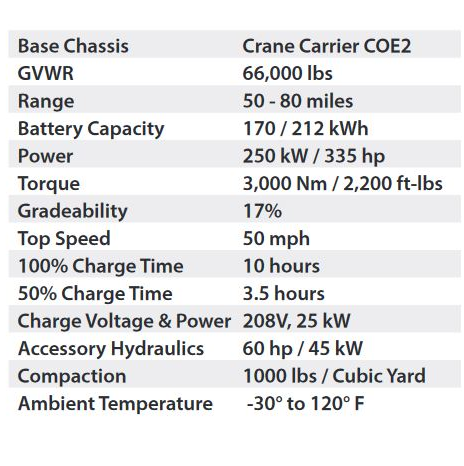 Motiv Power SystemsFounded in 2009 and based in Foster City, Calif., the award-winning Motiv Power Systems designs and builds flexible and scalable All-Electric Powertrains for commercial medium and heavy-duty trucks and buses. Motiv partners with existing truck builders who manufacture electric versions of their traditional fossil-fueled vehicles on their current assembly lines using the Motiv All-Electric Powertrain. Common vehicle types from these builders include work, delivery and refuse trucks, as well as school and shuttle buses. The Motiv All-Electric Powertrain is installed at the time of vehicle manufacture, similar to a natural gas or propane upfit. In 2014, Motiv All-Electric Powertrain was named one of Popular Science's Best of What's New technologies. For more information visit www.motivps.com.