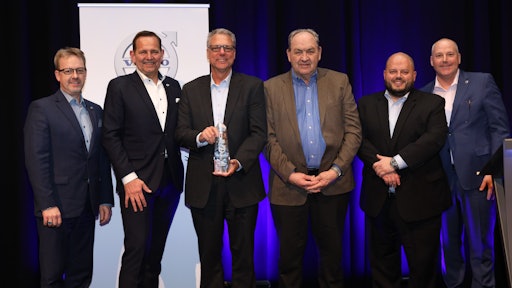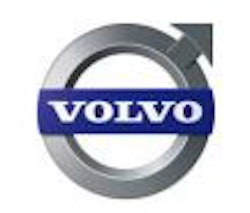 Volvo Trucks has awarded M&K Truck Centers headquartered in Byron Center, Michigan, and their other 15 Volvo Trucks dealer locations, as its 2019 U.S. Dealer Group of the Year. The annual U.S. Dealer Group of the Year Award recognized M&K Truck Centers and its employees for outstanding performance in a number of key areas including customer satisfaction, market share, franchise investments, growth of new truck and leasing sales, and parts sales performance. 
"Everyone at M&K Truck Centers adds to the consistent and unbeatable performance as one of our major dealership groups in the United States," said Jeff Lester, senior vice president of sales for Volvo Trucks North America. "M&K Truck Centers, across their region, continue to be the ultimate ambassadors for Volvo Trucks North America, and showcase a continued commitment to customers which has proven to, again, be the best in the industry." 
M&K Truck Centers leverage Volvo Trucks' VNL, VNR, VNX and VHD model families in straight truck and tractor applications to penetrate new markets and earn top sales volume, as well as continue to invest in its facilities and service operations as a Volvo Trucks' Certified Uptime Dealer. M&K Truck Centers has been in operation since 1989 and has a track record of success, having previously been named Volvo Trucks' U.S. Dealer Group of the Year in 2008, 2014 and 2015.
"M&K Truck Centers is sincerely thankful to Volvo Trucks for the high honors received at the recent ATD show," said Ron Meyering, chief executive officer, M&K Truck Centers. "At the event, M&K was awarded the 2019 U.S. Dealer Group of the Year Award and the 2019 U.S. Central Region Dealer of the Year Award for Volvo Trucks North America. This is the fourth time we have received the U.S. Dealer Group of the Year Award and we would like to congratulate the entire M&K team for their dedication to excellence and their hard work."
Volvo Trucks' 2019 U.S. Dealer Group of the Year Award recipients include:
U.S. Dealer Group of the Year:  M&K Truck Centers – Byron Center, MI
U.S., Central Region:  M&K Truck Centers – Byron Center, MI
U.S., Northeast Region:  S&S Volvo – Lima, OH 
U.S., Southeast Region:  Nacarato Truck Center – La Vergne, TN          
U.S., Southwest Region:  Volvo Trucks of Texas – Laredo, TX
U.S., Western Region:  Northwest Equipment Sales – Boise, ID