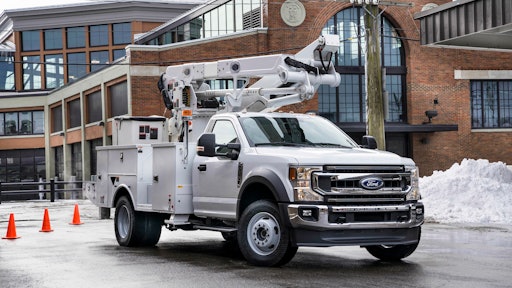 Available in 2020, the recently announced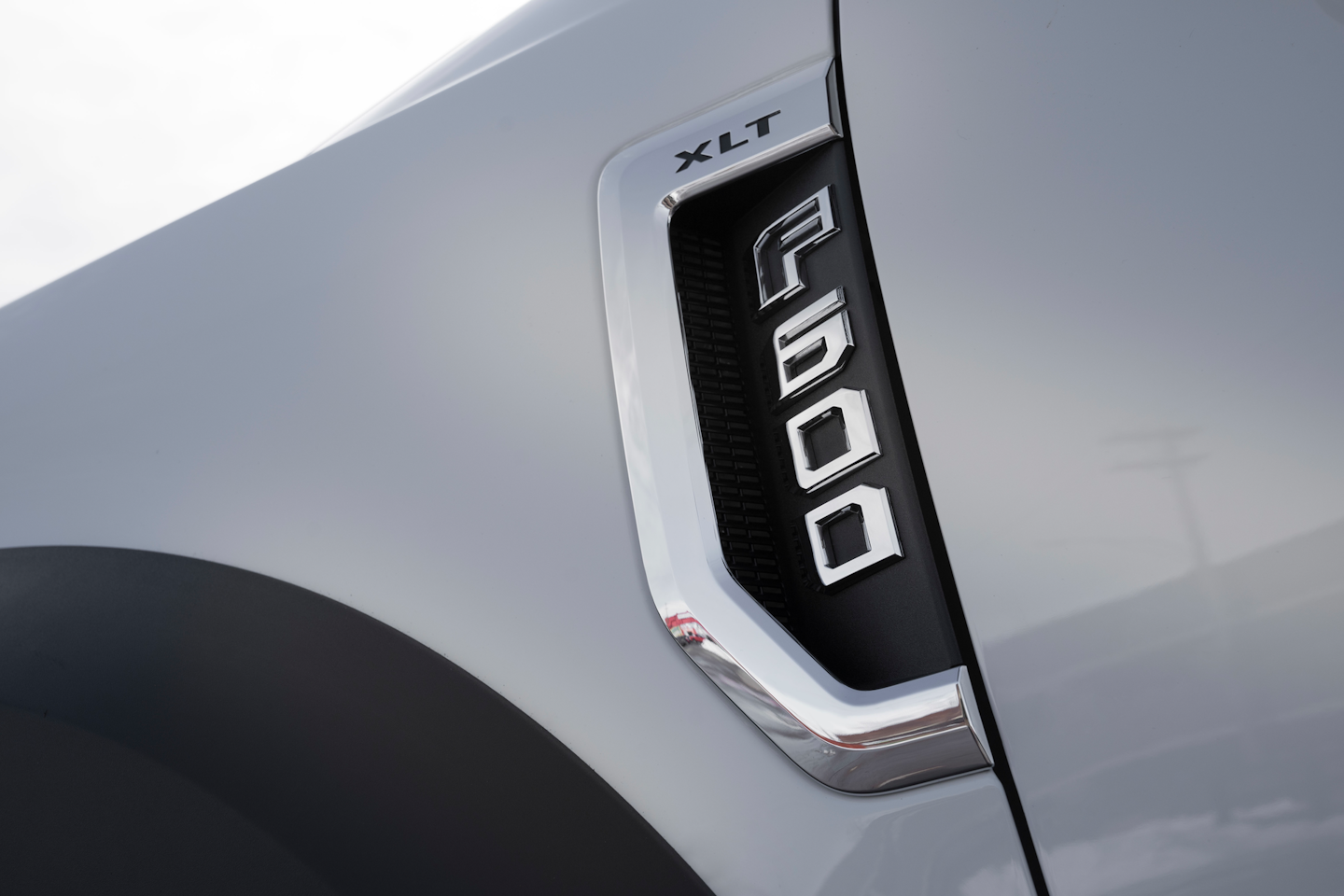 Ford F-600 fills a niche between the company's current F-550 and the larger F-650.  For customers who need additional payload or need to mount heavier upfits but don't want to move into a larger truck, the Ford F-600 Super Duty chassis cab fills the gap between F-550 and F-650.
Although the overall vehicle is the same size as an F-550, F-600 uses upgraded driveline, brake and chassis components, as well as higher-weight-rated 19.5-in. tires and wheels to help it achieve a higher maximum GVWR of 22,000 lbs. Customers no longer have to choose between a truck that doesn't have enough payload to carry all the tools they need to a jobsite and a truck that's too big.
The F-600 is available with 4x2 or 4x4 drivetrains and either gasoline of diesel engine options that include  a 7.3-liter gas V8, a third-generation 6.7-liter Power Stroke diesel or a 6.2 -liter gas V8. A 10-speed TorqShift automatic transmission is available across all engine offerings with available live-drive power takeoff provision with up to 300 lb.-ft. of torque. 
The F-600 can be ordered in early 2020 and will be available in mid 2020.
[VIDEO] FCP Interviews Ford about F-600 Features