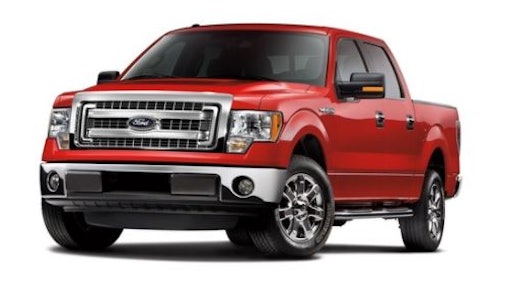 Ford Motor Co. issued a safety recall in North America related to replace improperly tempered seat, seatback, seatbelt and/or seatbelt buckle attaching bolts on certain 2014 Ford F-150, E-Series, 2014-15 Escape and 2015 Lincoln MKC vehicles.
In affected vehicles, if a seat, seatback or seatbelt anchor attaching bolt fractures, the structural integrity of the seat or the seatbelt system's performance may be compromised in a sudden stop or crash, increasing the risk of injury.
Ford is not aware of any accidents or injuries associated with this issue.
Dealers will replace affected bolts at no cost to the customer.
Affected vehicles include:
2014 Ford F-150 pickup trucks built at Dearborn Assembly Plant, May 9, 2014 to June 15, 2014 and at Kansas City Assembly Plant, May 10, 2014 to June 10, 2014
2014 Ford E-Series built at Ohio Assembly Plant, May 15, 2014 to June 24, 2014
2014-15 Ford Escape SUVs built at Louisville Assembly Plant, May 11, 2014 to June 18, 2014
2015 Lincoln MKC built at Louisville Assembly Plant, May 11, 2014 to June 18, 2014
The recall involves approximately 116,796 vehicles in North America, including 94,605 in the United States and federalized territories, 20,681 in Canada and 1,510 in Mexico. The Ford reference number for this recall is 17S17.
Companies in this article