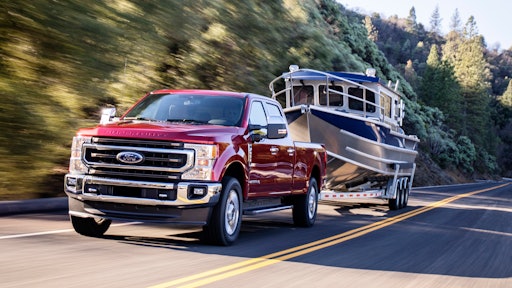 With 430 hp and 475 lb.-ft. of torque, the new 7.3L V8 in Ford's Super Duty trucks is the most powerful gas-powered heavy-duty pickup truck on the market today. But how does all that power affect fuel economy?
Editors at PickupTrucks.com drove a field test with the 2020 Ford F-250 Lariat on a 60-mile test loop, empty and while towing a trailer. They reported driving and handling impressions and transmission performance throughout the trips.
It's an interesting review, with comparison to their recent test of GM's gas 6.6L V8.
(read PickupTruck.com's Ford F-250 fuel economy test . . . )