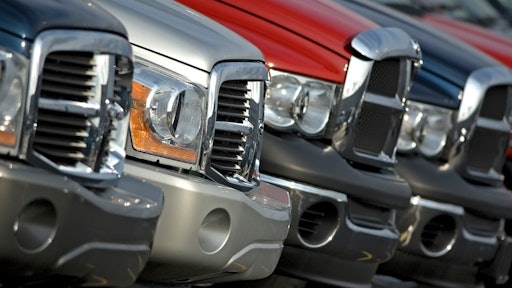 shaunl / Getty Images / E+
The Trump administration on Tuesday rolled back an Obama-era law that pushes automakers to produce more fleets that average nearly 55 mpg by 2025, reducing that goal to about 40 mpg by 2026, according to a report from TheHill.com.
Softening of vehicle efficiency standards comes as transportation has not become the largest source of greenhouse gas emissions in the nation, according to research by the Environmental Protection Agency (EPA). Pollution from cars and trucks is outpacing that of electricity production as utilities move away from coal.
The administration has argued that cutting Corporate Average Fuel Economy (CAFE) standards will allow automakers to produce cheaper cars, something they claim will save 3,300 lives as lower prices spur consumers to upgrade to new vehicles with better safety features and use less gas than older models.
The government's cost-benefit analysis shows that even if the rollback lowers the cost of new cars, drivers will likely still lose money in the end by having to buy more gas. (U.S. drivers are expected to spend $300 billion more on gas over the lifetime of the vehicles because of the decrease in fuel efficiency.)
And earlier government analysis found that while 600 to 700 Americans might be saved by better safety features, nearly 1,000 might die prematurely given the increase in smog and air pollution from vehicle emissions.
The Los Angeles Times points out that in a February report to EPA Administrator Andrew Wheeler, the agency's science advisory board warned of "significant weaknesses" in the technical analysis of the new rule.
The Environmental Protection Agency and Transportation Department originally proposed freezing mileage and greenhouse gas emission standards at this year's levels, sparing automakers from having to comply with annual efficiency increases put in place under President Obama.
That met a furious response from officials in California and several of more than a dozen other states that have adopted California's standards. The proposal also met unexpected resistance from auto companies, who worried the administration was going overboard and dragging them into years of court battles with states.
Allowing production of more-polluting cars and trucks could also strike an economic blow to the auto manufacturers themselves, as global buyers steer clear of American-made vehicles whose efficiency lags behind their competitors.