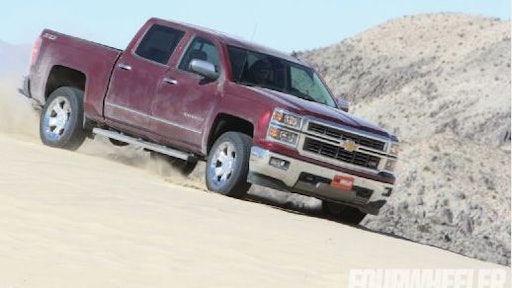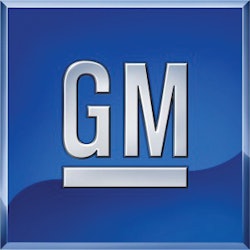 Four Wheeler magazine named the completely redesigned 2014 Chevrolet Silverado as its 2014 Pickup Truck of the Year after a week of evaluating on- and off-road performance of new pickups. And fleet owners voted the 2014 Silverado Automotive and Business Fleet magazines' 2013 Fleet Truck of the Year.
Four Wheeler says Silverado triumphed in one of the magazine's closest recent Pickup Truck of the Year competition, a side-by-side evaluation that also included Ram's 2500 Outdoorsman Crew Cab and the Toyota Tundra SR5 CrewMax.
"While we had a feeling that the low-riding Silverado may take a beating off-road, the modern half-ton went on to surprise us all." FourWheeler said in its January 8, 2014, review of the 2014 Chevy. "Fit-and-finish on the Silverado is absolutely top notch. Add in great handling, power, and a sense of nimbleness and control you don't often get with a pickup, and it's easy to see how the Silverado edged out the competition."
The 2013 Fleet Truck of the Year? award, announced December 12, 2013, is a very different kind of competition, determined by the votes of fleet managers reflecting all industry segments and fleet sizes. The 2014 Silverado received the most votes among 36 trucks evaluated in this year's competition.
"The Truck of the Year award is voted on every year by fleet managers, making this a real honor for vehicle manufacturers that serve this professional segment," said Sherb Brown, vice president and group publisher for Bobit Business Media's FleetGroup.