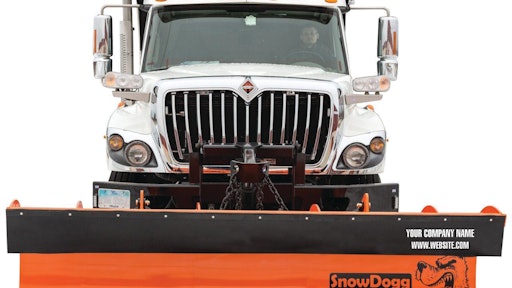 Buyers Products introduces snow plow deflectors printed with custom logo and text.
     The deflectors are constructed from a polymer and rubber blend material that differs from standard deflector material. Buyers will print customized logos or text on the deflectors, allowing customers to display their company name and information in a prominent placement on the snow plow.
     Customizable deflectors are available for any size or manufacturer of snow plows.
     "We can stamp the custom logos or text on the deflectors and provide customers with the opportunity to make their names more visible while they're actually out there plowing," said Brian Smith, marketing manager at Buyers Products. "The prominent view of the deflectors on the plow makes them the perfect place to put a logo and message."
Request More Information
Fill out the form below to request more information about
Buyers Products Plow Deflectors