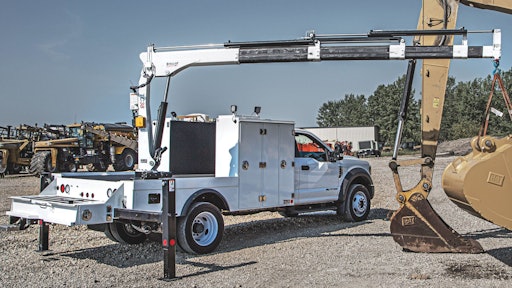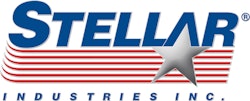 The Stellar TMAX 1-11 Welder Body features a 30-in. workbench-bumper enhanced with a slide-out tray, providing an on-demand workstation that is ready for torch cutting and welding. The tray's removable support slates allow for blow-through to the ground to keep the workspace clean, and the 2-in. V channel that runs the length of the bumper makes for easy clamping.
Consistent with all TMAX Series service bodies, the welder body uses stainless steel billet-style hinges, three-point stainless steel compression latches and double-spring over-center door closures. It is completely undercoated for additional protection from corrosion and painted with a two-part polyurethane enamel paint for added protection and visual appeal.
The TMAX 1-11 Welder is set up for any of the TC Series cranes, which come with the CDT Remote for easy operation and offer compactness to maximize bed space.
Request More Information
Fill out the form below to request more information about
Stellar TMAX 1-11 Welder Body