PACCAR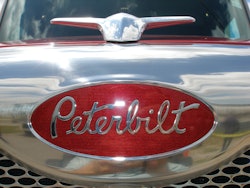 PACCAR Parts was recognized as a 2019 "Top Company for Women to Work For" by the Women In Trucking Association (WIT).
The company was honored during the "Top Companies" recognition program at the WIT annual Accelerate! Conference held in Dallas, TX. More than 10,000 votes were cast in the program with the top 50 companies recognized. Consideration was given based on the following criteria: corporate culture; training, continued education and development; competitive compensation, and other factors.
As a corporate member, PACCAR Parts is actively engaged with WIT. In March, PACCAR Parts participated in the "Salute to Women Behind the Wheel Event" at the Mid-America Trucking Show. In July, the company won the Judges' Choice Award in WIT's "I HEART Trucking" photo contest and was also honored for this achievement at the Accelerate! Conference.
"Participating in WIT initiatives allows us to demonstrate our mission to increase diversity and inclusivity at PACCAR Parts each and every day," said Blanka Kopacz, PACCAR Parts director of product marketing. Blanka is also the PACCAR Parts global diversity and inclusion chair.
"Workplace diversity is championed through professional development, leadership opportunities, mentorship programs, and community outreach," said Danforth. "Our engagement with Women In Trucking enhances those efforts."