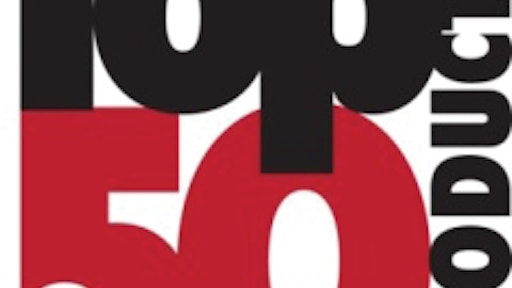 Welcome to the results of the first annual Contractors' Top 50 Products Awards, a unique program where the winners are selected by Equipment Today subscribers and visitors to the ForConstructionPros.com web portal. For this year's award, inquiries on new products featured in the publication and on the website over a 12-month period were tabulated to determine the top-rated products for 2011.
Recipients have been sorted into categories based on product type or application. Manufacturers were able to receive only one award, so the winning product represents the single highest lead-generating product for the company for the specified time frame.
As you review our awards coverage, you'll see there are some no-brainers among the winners, but there are also some interesting surprises. To give you more insight on their benefits, we asked the manufacturers to share some background on the development of the product and its unique features.
For more information on this year's award recipients, the Contractors' Top 50 section of ForConstructionPros.com.
Equipment Today Contractors' Top 50 Products
Attachments
Brown Bear ST7 Skid Steer Snow Blower
Coneqtec/Universal HS-57 Manhole Saw
Danuser Wobble Auger
E-Z Grout Hog Crusher Mat Recycler
General Equipment TCT Series Augers
Henke Severe Duty Dozer Blade
Earthmoving
Bobcat T770 Compact Track Loader
Case Alpha Series Skid Steers
Caterpillar B Series 3 Skid and Multi Terrain Loaders
Hyundai R60CR-9 Compact Radius Excavator
JCB 1CX Tracked Compact Loader
John Deere 755K Crawler Loader
Kawasaki Compact Wheel Loaders
Komatsu PC160LC-8 Hydraulic Excavator
Terex Skid Steer Line
Titan Earthmoving S4412B Scraper System
Volvo C-Series Skid-steer and Compact Track Loaders
Wacker Neuson Excavator Vertical Digging System
Engines & Components
Berco ROBUSTUS Track System
Cummins ISX11.9 Diesel Engine
Dieselcraft Centrifuges
Fumoto Instant Oil Analysis Kit
Lumax LX-1462 Grease Joint Tool
Nett Technologies BlueMax 100 SCR
Lift Equipment
Applied Machinery Kegiom Mini Crawler Cranes
JLG 340AJ Boom Lift
Link-Belt ATC-3275 All-terrain Crane
Road Building
Curb Roller Walk Behind Roller Screed
Dynapac CC1100, CC1200 and CC1300 Rollers
GOMACO GP-2400 Concrete Paver
LB Performance PF-150B and PF-161B Blaw-Knox Pavers
Wirtgen SP 15 and SP 25 Concrete Slipform Pavers
Trucks & Transportation
Bri-Mar T16-10 Tilt Trailer
Crysteel High N Slide Tailgate
Ford 2011 F-150 Truck
Freightliner 114SD Severe Duty Mixer Platform
Highway Products Flatbed Dump Bodies
International 4WD Terrastar
Ram Tradesman Model
Rock Line Air Tow Trailers
Demolition/Recycling
California Compact Crushing Komplet Lemtrack Mini Crushers
FAE Prime Mover Package
Stanley Hydraulic Tool F16 Demolition Robot
Worksite Products
Husqvarna K970 Power Cutter
ICS, Blount Inc. 695GC Diamond Chain Saw
JDV Vessel GT-5000HD Gas-powered Hammer Drill
Leica Geosystems PowerDigger 2D
Sims Aftermarket Skid Steer Enclosures
Spirit of the Sun Custom Solar Power Generator
Trimble GCSFlex Grade Control System