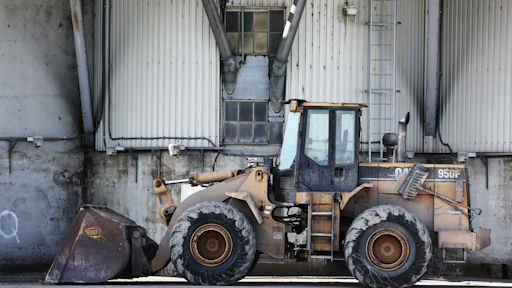 We hear it from you every day. You need more people on your crew that know what they're doing and can help you get the hard work done.
Unfortunately, the lack of skilled-workers is not only a problem in the asphalt industry, it's global, spanning all of the trade professions. Estimates are predicting a shortage of 31 million skilled tradespeople by the year 2020.
Most of this is attributed to the workforce aging out, but some of it is that the construction industry just isn't appealing enough for the younger generation.
In fact, construction only employs 6% of the millennial workforce in the US. The industry's failure to engage young, hardworking and diverse talent on a broad scale has been a big part of the problems it faces today. The perception of a rigid work structure mixed with a rugged reputation and old-school mindset haven't been appealing to the majority of youth, and without them, construction has struggled to keep up with the productivity gains seen in other industries.
However, there could be hope with the integration of just a little bit of technology and maybe a few pieces of upgraded equipment.
The younger generation of workers are hardwired to use and apply technology in ways that drive productivity and innovation and the 2017 Annual Showcase issue of Asphalt Contractor can help with that.
The issue has over 300 products that are both tried and true and new and improved, plus a new section that focuses just on technology for the asphalt industry. By upgrading your equipment, could you also be upgrading your appeal to the younger generation of workers?
We understand that purchasing new equipment is not an easy solution to an immediate problem, but even small things like air conditioned cabs or using tablets for material tracking can make a big difference to workers who are eager to try the latest and greatest of everything. Perhaps try renting a few pieces of these upgraded machines and see how younger workers respond. If their productivity is improved and they leave work at the end of the day excited to tell their friends about the work they did that day, then it's a win.
The industry doesn't deserve this bad rap. Today's construction careers are lucrative, engaging and rewarding, but young people don't realize it. The biggest task facing construction firms over the next several years is showing the younger generation, along with the rest of the public, that the industry is progressive, tech-friendly and ready for a new generation of workers. 
Take a look at some of the equipment in this issue and ask yourself if it's time to make some upgrades for the betterment of your company and the industry.
How are you attracting workers? Let me know: jstoikes@acbusinessmedia.com