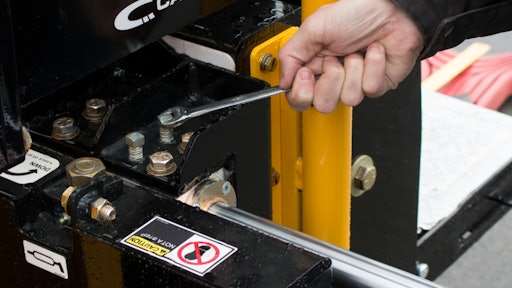 According to Mintek Data Solutions, businesses spend on average 80% of their time reacting to maintenance issues that arise rather than preventing them.
Unfortunately, we know that most of the equipment maintenance that happens today is reactive – machines are only repaired or checked if they break down or seem to be on the verge of breaking down. These maintenance incidents are not scheduled and can happen any time. In the US alone, industrial companies spend about $300 billion to correct the failures of machines, systems and people.
But there's hope. The same data says that ANY business can save 12% to 18% by investing in preventative instead of reactive maintenance and every dollar you spend now on preventive maintenance will save you five dollars on other expenses.
Preventative maintenance helps avoid downtime, delays and incidents that ultimately lead to significant financial losses. Proper maintenance of machines is the first step to attaining that goal and that's why preventative maintenance is the focus of this issue.
For many of you, now is the time of year when you have your plants shut down and equipment in the shop for the slow season. What that means is that now is the perfect time for a complete top to bottom inspection of your equipment before you even think about putting it back to work when the seasons starts.
According to Garry Bartecki, managing member of GB Financial Services LLP and a consultant to Associated Equipment Distributors (AED), contractors that follow the "let's do the least amount possible to keep the machines rolling" policy believe that not performing required is less costly compared to an ongoing preventative maintenance program. But doing nothing is probably the most costly alternative contractors have.
Because of the importance placed on maintenance, Bartecki recommends contractors use a formal maintenance program to help keep service costs under control. If you're just getting started on a formal program, ask your equipment dealer for a copy of its internal policies and examples of the paperwork that goes with them. Study them and start outlining what will work in your shop.
For those already running in-house programs, Bartecki offers these next steps:
Find and keep your good techs. Pay them the local union rate.
Send techs for annual training to learn about the latest technology.
Supply the shop with the analytical and shop tools the techs need.
Use telematics systems on your biggest and/or most costly units.
Keep up with annual preventive maintenance programs.
Measure your techs' time and dollar utilization.
Assign time or flat rate numbers to all service work.
Compare work orders against expected time to complete the job.
Digitize the service work as much as you can.
Have "helpers" assist your techs so they can keep wrenching.
Use a fully loaded shop rate for the techs — pay plus taxes plus benefits.
Parts cost should include freight plus an overhead charge.
Investigate any units that require maintenance costs that equal or exceed 30% of the orderly liquidation value of the unit. Costs that high usually signal a replacement unit is required.
In the end, not having equipment ready to roll on a jobsite can lead to total disarray on that particular job, impacting your whole operation and costing you big money.
What equipment do you need help maintaining? Let me know a jstoikes@acbusinessmedia.com