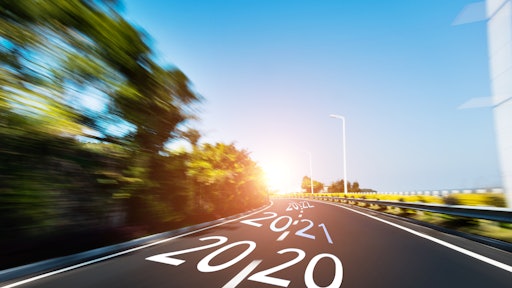 It appears as if uncertainty will once again reign in 2020 for the road building industry. Lack of funding certainty, the skilled worker shortage, tariff impacts and more are all weighing heavily on the minds of construction business owners.
What we can't give you to help ease the struggle is crystal ball. Instead, each December we talk to industry experts about what they see coming down the road for the year ahead in hopes that it helps you better prepare for what to expect.
While contractors may have apprehension for the year ahead, experts say there's reason to stay positive.
"We believe that 2020 will be another strong year for asphalt producers and highway contractors," Ed Mortimer, vice president, transportation infrastructure for the United States Chamber of Commerce says. "Federal funding remains stable and more state and local governments continue to move forward with critical transportation projects. We believe this trend will continue."
See what else contractors expect in 2020 from experts that represent all facets of the road building industry.
Federal Funding Not Secured, but There's Hope
2019 has provided some guaranteed dollars and states are starting to pick up the tab as well, helping to keep work going, even without a federal infrastructure package. What remains in question however is if Congress will put policy before politics and enact long-term legislation for infrastructure funding and secure the Fixing America's Surface Transportation (FAST) Act before it runs out.
Audrey Copeland, president, National Asphalt Pavement Association (NAPA): We are looking toward reauthorization of federal surface transportation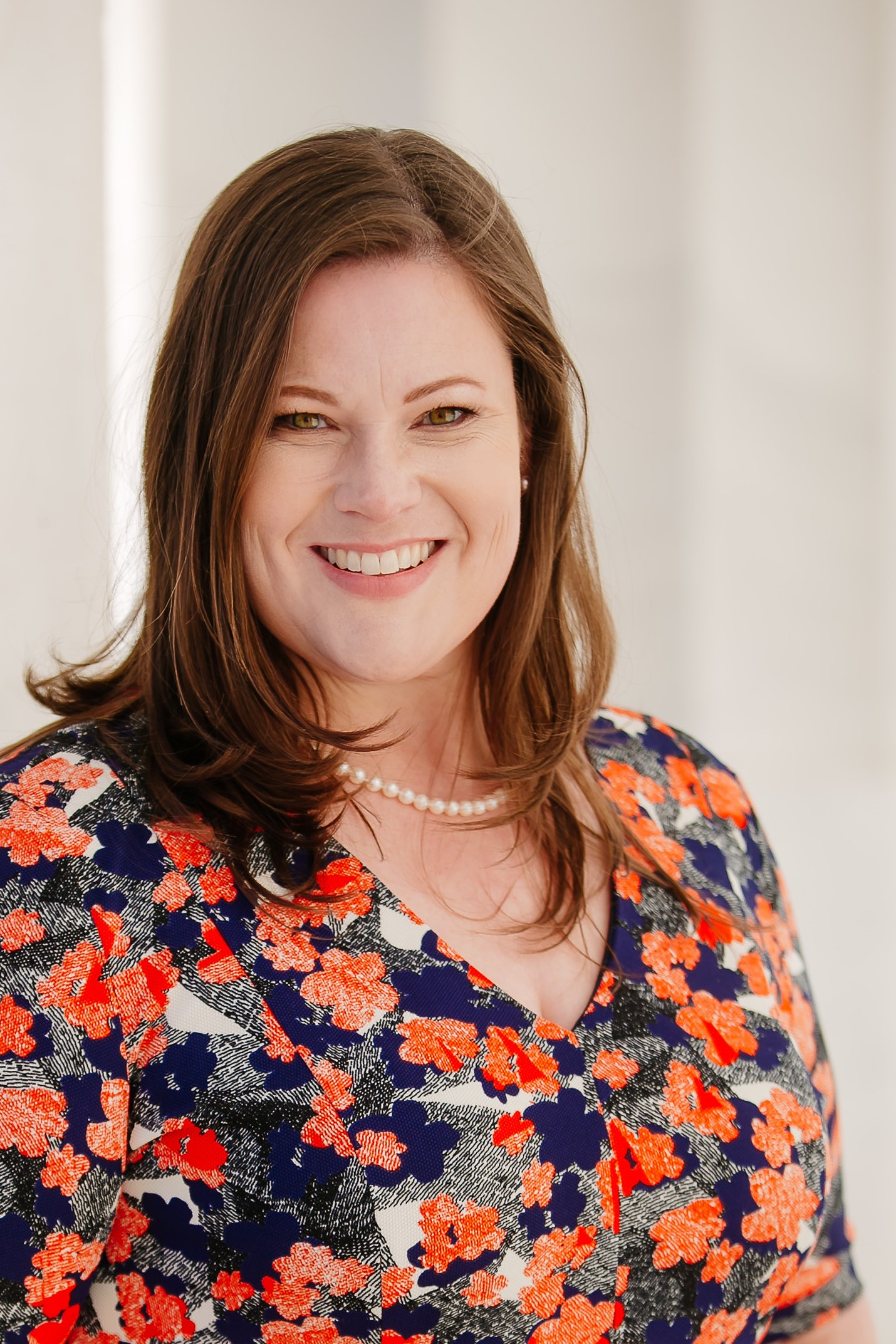 Audrey Copeland, president, National Asphalt Pavement Association (NAPA)programs in the middle of what is certain to be a high-stakes election cycle. Congress still has time to enact a surface transportation reauthorization bill before the FAST Act expires on September 30, 2020, which is just weeks before Election Day. Passage of a multiyear surface transportation bill would provide certainty for highway agencies to plan and budget for projects, but for that to happen lawmakers will need to come together and agree to move forward with a plan.
The Senate Environment and Public Works Committee has approved a bipartisan five-year reauthorization bill, America's Transportation Infrastructure Act of 2019, that boosts highway spending by more than 27% above the FAST Act funding levels. The National Asphalt Pavement Association (NAPA) has been urging Senate Majority Leader Mitch McConnell to bring the legislation to the Senate floor for a vote as well as for the House Transportation and Infrastructure Committee to start drafting its own legislation.
Without strong signals from Washington that federal funding will not be disrupted or diminished, we are likely to see states adopt a conservative approach to new project starts, which could take some larger projects off the table for 2020. At the same time, many states and localities are doing what they can to raise additional local funds for transportation. This helps them maintain their infrastructure networks, but it is no substitute for federal action.
Alison Premo Black, senior vice president, policy & chief economist at the American Road & Transportation Builders Association (ARTBA): Congress has also acted to increase federal transportation investment through the annual appropriations process, providing over $10 billion in supplemental funding for the federal-aid highway, transit and airport improvement programs in FY 2018 and 2019.  Additional funding is also expected in FY 2020. This increase is in addition to what states receive under the FAST Act and the Airport Improvement Program and has helped support significant transportation construction market growth in 2019. 
The fact that the EPW Committee is proactively moving forward with a reauthorization of the federal highway program more than a year before it expires is noteworthy.   
Mortimer: While the Trump infrastructure plan has stalled in congress, we continue to see solid federal funding and legislative action on surface transportation reauthorization. The Senate Environment and Public Works Committee approved on a 21-0 vote the America's Transportation Infrastructure Act (S. 2302). While the bill includes a 27% increase in federal highway investment over the next five years it also creates, for the first time, a national bridge program and incentives state DOT's to build infrastructure that is resilient to changing climate conditions. 
To move the bill to the full Senate, the Banking, Commerce and Finance Committees must move their parts of the bill. The key will be the Finance Committee, who has to identify $110 billion in new funding over five years to pay for the ATIA. We continue to push Senate leaders to come together with a package that can be approved by the Senate by the end of 2019 or early 2020. With 2020 being a Presidential election year, we believe there should be a sense of urgency to finish work on the bill and have a bill sent to President Trump early 2020. Any later and the possibility of extending the surface transportation bill (or FAST Act) becomes greater.  It took 32 extensions to complete the last surface transportation bill so to prevent a repeat, we will be launching an all-out advocacy and grassroots effort to remind members of congress of the urgent need for action.
Arniban Basu, chairman and CEO of Sage Policy Group: Americans don't seem to agree on much these days, but one thing they manage to agree upon is the need to step up infrastructure investment.  Accordingly, infrastructure is especially fertile ground for bipartisanship.  This past July, the Senate Environment and Public Works Committee introduced a $287 billion funding reauthorization bill that would pick up where 2015's FAST Act left off, providing funding for the next five years.  The Highway Trust Fund is set for insolvency in 2021, so this is likely one of the very few things that gets done next year. 
Eric Baker, president, Asphalt Recycling & Reclaiming Association: Obviously there is some uncertainty because of the federal government and whether they're going to be able to get anything done, especially an election year. However, there is appetite on both sides of the aisle to get something done to fund infrastructure even with the election year. We still feel like there's a chance an infrastructure bill will pass and there's people working hard at it. The biggest question is if they're going to put politics aside or not and be able to come to a consensus. The biggest concern is that whether one side is going to feel like the other side is going to get a win out of it. If one side to claim a win, then it probably won't happen, unfortunately.
There's also been a lot of movement at the state local level to increase funding level. We expect that to really offset a lot of any sort of uncertainty and federal level. You've got states that have passed gas tax increases and we've seen the benefits of that increase in business activity in those states and it seems to be a trend across the United States. That's a very positive sign.
States Continuing to Step Up
Speaking of funding at the state and local level, to counteract rising construction costs and the lack of Federal funding, since 2012 36 states have taken infrastructure funding increases into their own hands. How has this helped the road building industry sustain work and what else can they do to remain competitive?
Premo-Black: Voters in 19 states Nov. 5 sent a decisive message of support for transportation investment, approving 89% of 305 state and local transportation ballot measures. In total, the 270 approved initiatives are expected to generate over $9.6 billion in one-time and recurring revenue. Since 2010, voters have approved 81 percent of nearly 2,000 transportation investment ballot measures.
Copeland:  At the state level, we have seen funding increases. In cases, this has raised significant revenue for projects; in California, for example, Senate Bill 1, which voters reaffirmed in 2018, will raise an estimated $182.6 billion for transportation projects over its first decade. Contractors continue to enter new infrastructure markets and win jobs in the commercial and private market sectors. They've also looked at other services they can add to their portfolio, such as disaster response and winter maintenance contracts with counties and cities.
Finally, contractors continue to be smart, innovative and efficient. Increasing the use of reclaimed asphalt pavement (RAP) makes sense for environmental reasons, but when used properly it also helps mitigate the cost of producing mixtures. In 2018 alone, the use of RAP saved about $2.8 billion nationwide compared to the use of all new materials.
Baker: States are always looking for new opportunities to stay competitive. Producers are looking at new markets to get into and are being progressive in that way. Contractors are also extending in to new applications like cold recycling and other pavement maintenance areas that will always need to occur at the state level, regardless of Federal funding.  
Basu: State and local government finances have improved dramatically over the course of the current decade.  More people are working, which triggers higher income tax collections.  Rising incomes help fuel retail sales and retail sales tax collections.  Property values have rebounded, and there are more properties to assess and tax.  Accordingly, property tax revenues are up, too.  The result is that state and local governments have been filling in much of the void left by the federal government.  It also means that state and local governments have been at the vanguard of dealing with rising construction costs.
Uncertainty Will Cause Contractors to Wait & See:
With so much financial and political uncertainty, many contractors say they will take a "wait and see" approach to purchasing new equipment and hiring. How will this impact the market in 2020?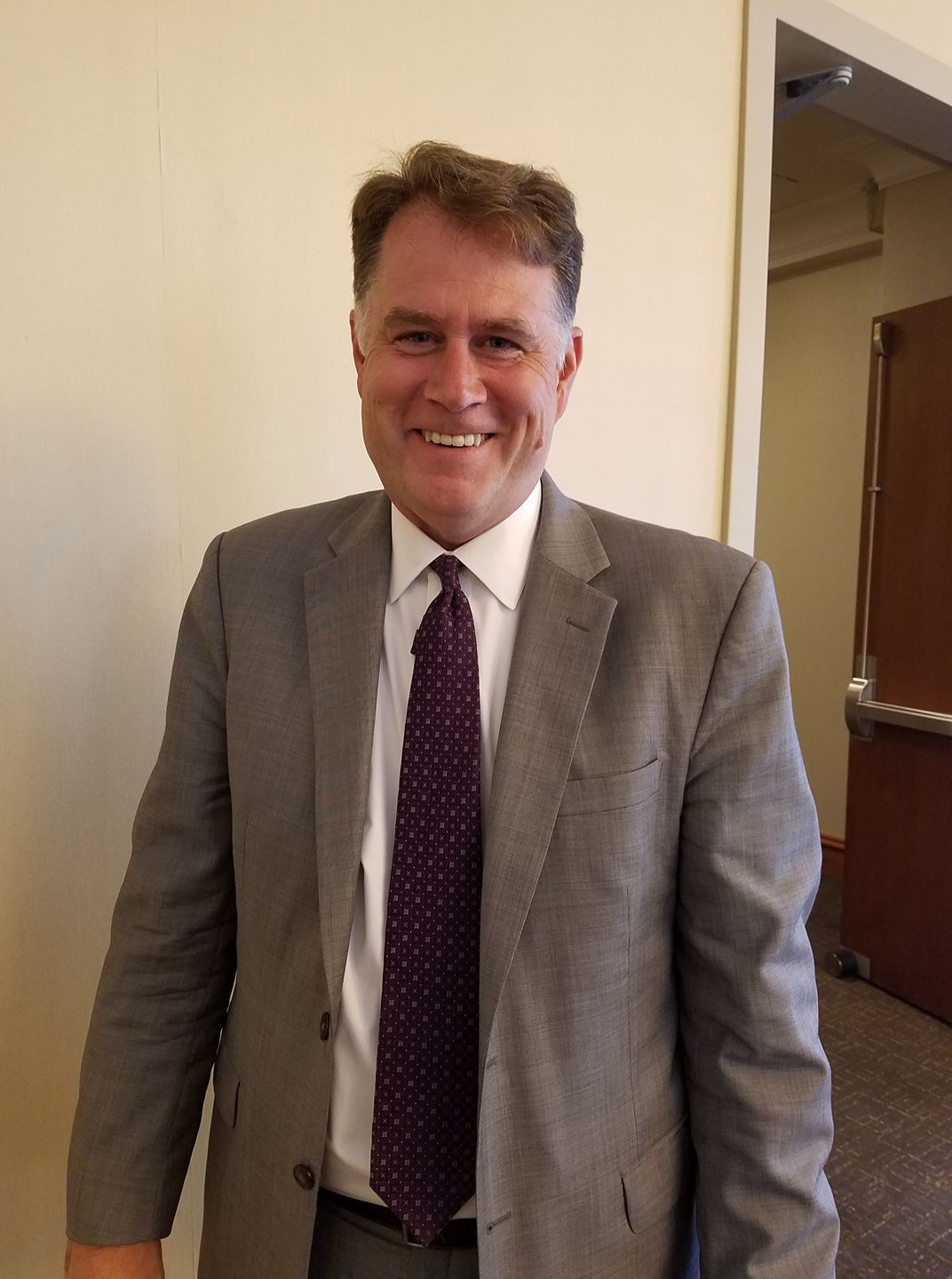 Ed Mortimer, vice president, transportation infrastructure for the United States Chamber Of CommerceMortimer: While there may be some political uncertainly, we believe the market fundamentals remain strong.  We are hopeful that a positive resolution to the tariff issue and steady federal state and local funding will ensure the 2020 transportation market remains strong.
Copeland: This uncertainty does create major challenges for contractors across the highway industry, especially for retention and hiring. Without providing financial stability for public highways, contractors' labor market will seek jobs in other industries, and we may never see those workers again. A weakened labor pool causes challenges in terms of costs for human resources and recurrent training. This is a challenge not just for getting work done in 2020, but well into the future.
The 2020 construction season will be shaped by the highway funding levels provided in the fy2020 transportation appropriations, state and local spending on highways and roads, and residential and commercial construction markets, and contractors will plan accordingly. Naturally, securing a long-term highway bill would remove uncertainty, which would allow contractors to take a longer-term approach to their equipment purchasing and hiring plans.
Basu: Many economic actors are embracing a wait-and-see attitude in 2020.  It's one of the reasons that next year will be a soft one for the U.S. economy.
How Can We Combat Uncertainty?
Providing immediate, sustainable funding is the best way to give contractors the certainty they need to move forward with letting projects. How can this be done?
Premo-Black: Congress needs to act to reauthorize the federal aid highway program.  When the reauthorization process is delayed and the federal program operates under a series of continuing resolutions, states tend to delay projects.  This uncertainty would be a significant headwind for the market growth we are expecting to see in 2020. 
Copeland: The gas tax is still the best option for raising revenue for the Highway Trust Fund. It's relatively simple to manage and collect; moving to vehicle- or driver-based taxation would increase the complexity of tracking and collecting taxes significantly. That said, Congress might consider — and NAPA would support — supplementing fuel taxes with heavy truck fees and electric vehicle user fees for better cost allocation.
Contractors should be aware that funding issues are complex. Overall funding levels do not tell the full story of how what happens in D.C. can impact the asphalt pavement market. Congress can and has limited who can spend the funds and what projects the funds can be spent on in highway reauthorization bills like the FAST Act. As more funds are shifted away from state transportation agencies to be spent by counties and cities, the mix of projects changes. Also, if Congress or a state legislature decides to direct spending towards certain types of projects (for example, bridges or transit), that too impacts the market. These are the sort of details and opportunities for contractors, which are only uncovered through careful, thorough reading of the legislation, which NAPA highlights in its legislative briefings to members
Baker: I think any tax increase will have to be a phased approach. I think the immediate funding mechanism, the one that simplest is a gas tax increase, but that's not going to be future proof. In talking to elected officials, it seems like infrastructure funding will have to be a few different things.
 A gas tax increase, which is necessary and logical and actually has some bipartisan support will be the quick solution and then either some sort of vehicle mile tax or taxes on batteries or electric vehicles will be the more longer term solutions.
Mortimer: In the short-term, an adjustment of the gasoline tax is the most efficient, transparent way to fund highways.  No other mechanism meets that standard.  We do believe federal and state governments must continue to study and test a vehicle miles traveled system.  With alternative fueled vehicles continuing to come online over the next 15 years, we do see a mileage-based fee program as the next step after one final adjustment to the federal fuel tax.  We also believe any mileage-based fee program should be used by all highway users and not single out any industry or user as a first step.
We will work with the transportation industry, organized labor and other stakeholders to ensure we at least maintain steady, predictable federal funding.  We also expect Congress to reauthorize the Water Resources Development Act which will authorize new Army Corps of Engineers Civil Works projects.
Basu: There should be a more aggressive push toward user fees.  Mileage-based fees make considerable sense, since a roadway subject to deterioration isn't much concerned about whether it is being impacted by electric- or gas-powered vehicles.  This means more electronic tolls on our nation's highways.  Most states have raised gas taxes this decade, which also helps. 
We also believe single-family housing and residential subdivision construction will make a massive comeback during the next decade as Millennials come of age and begin to forge larger households. That should represent a massive opportunity for asphalt contractors.
Lack of Skilled Workers Hindering Growth
79% of construction firms report that they are having a difficult time finding qualified workers. That's causing a huge problem for those companies who do have a long list of work in the pipeline and want to remain competitive for new work. The industry needs help to attract workers to these careers.
Baker: The lack of skilled workers in the industry is definitely is going to impact contractor competitiveness and their profit. Finding skilled workers is a huge focus point because it's somewhat twofold. You have to find those skilled workers that you can train up but then also invest in training and your existing workforce.
Basu: Subcontractors of all types are scrambling to put together teams of workers that can do the work, don't generate legal liability and stick around long enough to learn their craft.  Many contractors have turned to steep overtime payments to get the work done, which of course translates into higher costs and lower margins all things being equal.
Copeland: The lack of skilled workers is a primary concern for asphalt contractors, so much that NAPA members raised workforce development to one of NAPA's six industry-wide strategic goals. A skilled work force is an input for asphalt mixture production just like the material inputs, such as binder and aggregate, we use to manufacture asphalt mixtures. We have heard some anecdotal stories about NAPA members choosing not to bid on projects due to workforce supply concerns, but it is not widespread. This is not a problem unique to our industry, so NAPA is working to fill the gaps specific to asphalt contractors and in partnership with government agencies and other associations to address it for our industry.
But, there's hope:
Premo-Black: Finding skilled labor continues to be a challenge in some areas, largely depending on the regional market dynamics. Over the last five years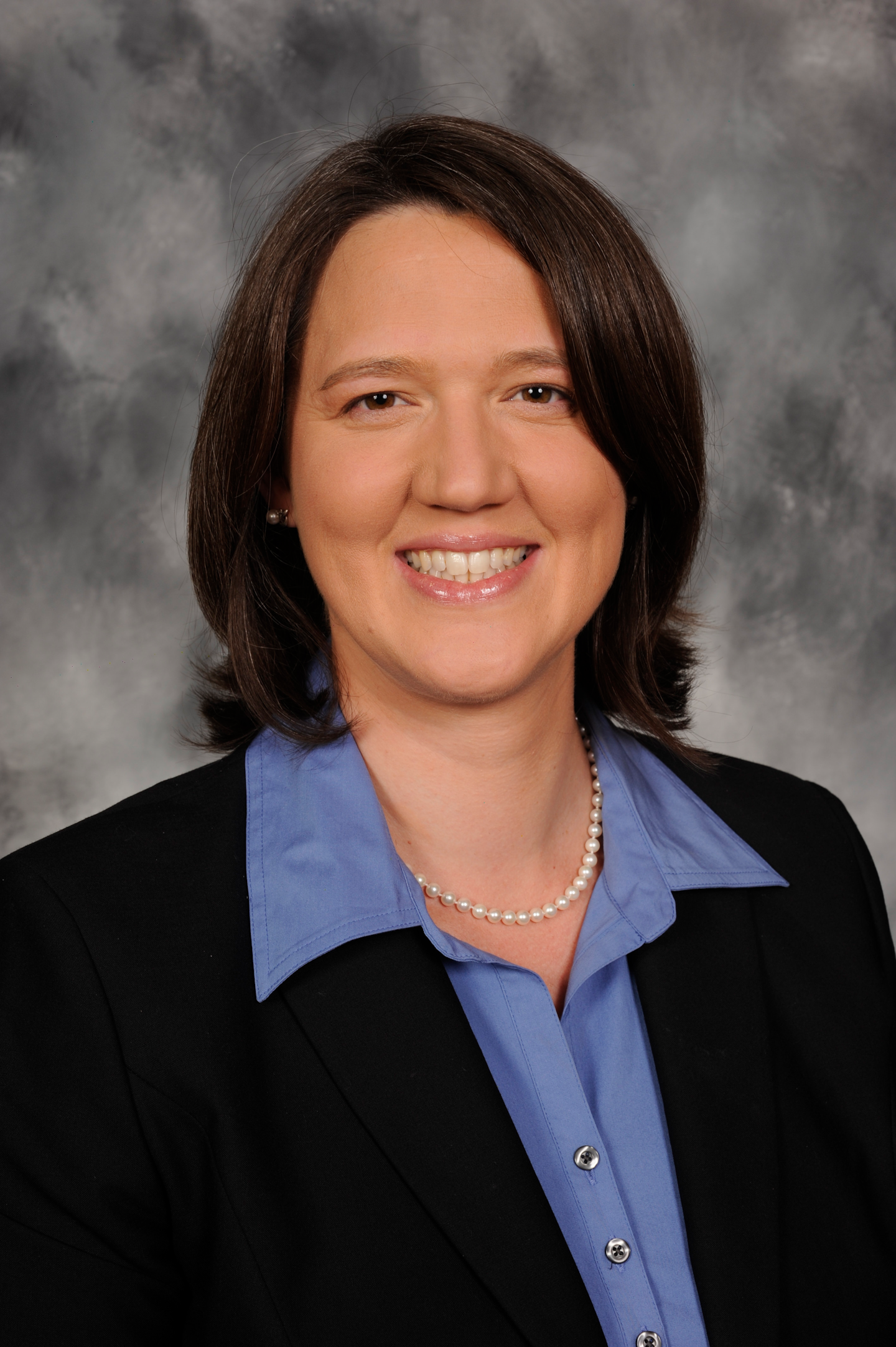 Alison Premo Black, senior vice president, policy & chief economist at the American Road & Transportation Builders Association (ARTBA)employment by highway and bridge contractors has grown at a rate of three percent a year as the amount of construction work has increased.  In some states with growing state and local highway and bridge programs, employment has grown at an average rate of ten percent a year. 
How Do We Improve Workforce Development?
Premo-Black: Many contractors are making sustained efforts to attract young workers through construction career days and events aimed at recruiting high school students to the industry.  There are also a number of programs to train new workers, recruit veterans and reach other potential employees.  Some states have embarked on state-wide campaigns to promote jobs in the transportation construction industry. 
Basu: There is a growing movement toward bulking up apprenticeship programs, placing training facilities in challenging neighborhoods (e.g. Baltimore), and reemphasizing vocational instruction in high schools (e.g. Maryland).  It will take years for these initiatives to have a major impact, and contractors will continue to see many of their workers head for retirement.  However, the nation is waking up to the idea that college preparedness is not the only path to success and stability.
Baker: There's a lot of work being done at the equipment manufacturer level to simplify equipment and automate more functions. If we put more technology in the machines, they don't require as skilled of a worker to operate right out of the gate.
While we've seen success working with the Future Farmers of America to extend the labor pool, if we're like most industries, we're going to have to do what we do now with fewer people. We have to figure out ways to be more efficient. If there are things that used to be done with two people, can we find ways that we can do it with one? It's not that we're trying to reduce headcount to save costs, it's that the headcount isn't there anymore.  
Mortimer: We continue to see challenges in the asphalt and other industries in attracting high skilled workers.  We continue to support apprenticeship programs and outreach to high schools and colleges.  We also believe that federal leaders must come together to enact a comprehensive immigration bill that protects our nation's borders but ensures we can bring in the men and women needed to modernize America's infrastructure.   
Copeland: NAPA has called out workforce development as a specific area for focus and action in our strategic plan. We now have a dedicated Workforce Development committee comprised of NAPA members and State Asphalt Pavement Association representatives. So far, we've spent a lot of time on market research to understand how our industry is perceived by potential workers and by those that influence them, such as teachers and guidance counselors. We are finishing up a one-of-a-kind labor market report that will provide this insight for our members. We are also working with contractors and the SAPAs to build effective partnerships to help introduce people to the wide range of opportunities and possibilities that come with a job in the asphalt industry. And, we're also focused on the workforce retention aspect of the equation and how to help companies keep and develop workers once they've been hired, essentially looking towards the work environment of the future.
To find a larger labor pool, contractors must do two things:
One: Utilize current employees to attract workers and look outside your traditional labor pool. From some of the survey data we've seen, many people in the industry got their first job in asphalt because a family member, friend, or neighbor clued them in to the opportunities. Consider investing the time in your current staff to train and inform them as advocates for opportunities at your company and in our industry. In many cases, young workers have no idea of the long-term opportunities available when joining our industry, and properly informed employees can help others understand those opportunities and benefits.
Two: Advocate. We have seen that, in general, most people don't know much about road construction as a profession — and that includes teachers and guidance counselors. We need to get a broader group of people aware of and informed about the asphalt pavement industry and part of that is getting into schools — elementary and middle schools, as well as high schools.
Innovation Both Helping and Hindering Growth
While we know technology can help contractors complete their jobs more efficiently, the lack of innovation implementation is seriously hindering growth in the industry. How can we change this?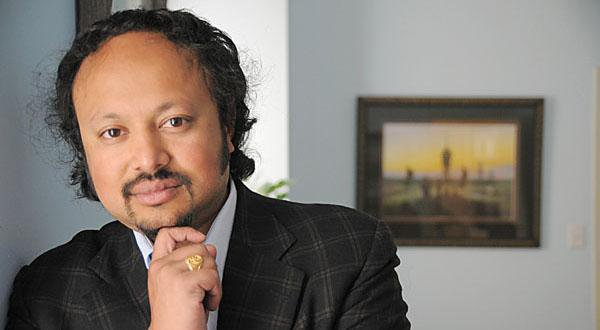 Arniban Basu, chairman and CEO of Sage Policy GroupBasu: Without question, construction has lagged manufacturing, retail, logistics, healthcare and many other industries in terms of embracing new technologies.  This has of course hindered profitability as construction firms continue to compete on a "lowest bid wins" basis.  In other industries, there is much more competition along the dimension of new product introductions (e.g., communications, medicine).  That's where the greatest profitability exists.
Materials science is where the revolution will be.  Communities are looking for materials that will last longer, limiting travel disruptions while will also reduce the number of times governments have to turn to the marketplace for work.
In order to advance in this space, contractors need to read and attend industry events – this is the best way to keep up. Contractors should pay special attention to matters involving the evolution of materials used for roadwork and other purposes.
Copeland: Overall, asphalt producers are interested in innovations and new technologies, especially when they improve operational efficiency, worker safety and product quality. The challenge is that we predominately work in a low-bid environment and the specifications system is recipe-based rather than performance based. A move away from traditional "recipe based" specification systems towards performance specifications will allow contractors and agencies to both benefit from opportunities to innovate and adapt new technologies.
I think technologies that allow the equipment (plants, pavers and rollers) throughout the production and construction chain to automatically communicate and provide real-time feedback will continue to be implemented. With advancements in technology, the asphalt pavement industry will continue to become more data-driven rather than depending on subjective decisions. The knowledge that will bring for targeting gains in operational efficiency are key.
Another technology that will be a game changer for industry is building information modeling, or BIM. Vertical construction has been using BIM technology for years, but it is just moving into infrastructure and road construction. With BIM, the way contractors bid, scope work, and collect data for their projects will all change to allow for greater information sharing and collaboration throughout the entire design and construction process.
To better adopt technology in the business, NAPA members have seen success through collaboration and partnership with both the companies that are developing new technologies and the agencies paying for the roads they build. The developers can help you figure how to integrate new technologies with your operations while the agencies are the ones who need to provide resources or an environment to support the use of new technologies. Over half of NAPA member companies are associate members who support and help our producer members get their work done successfully — those relationships are key to the successful adoption of new technologies.
Mortimer: Contractors are using innovation and technology to maximize the use of limited investment dollars.  More states are using design/build and other innovate delivery methods to share more risk with public sector clients and providing cost savings while continuing to deliver safe and efficient projects.
Work Zones Not Getting Any Safer
In the last year alone, 54% of contractors reported that a vehicle had crashed into their work zone. The industry needs to make changes in order to keep workers away from distracted driving.
Baker: I think there is a significant amount of training that would improve worker safety and job site safety and safety in general. One thing that we've done is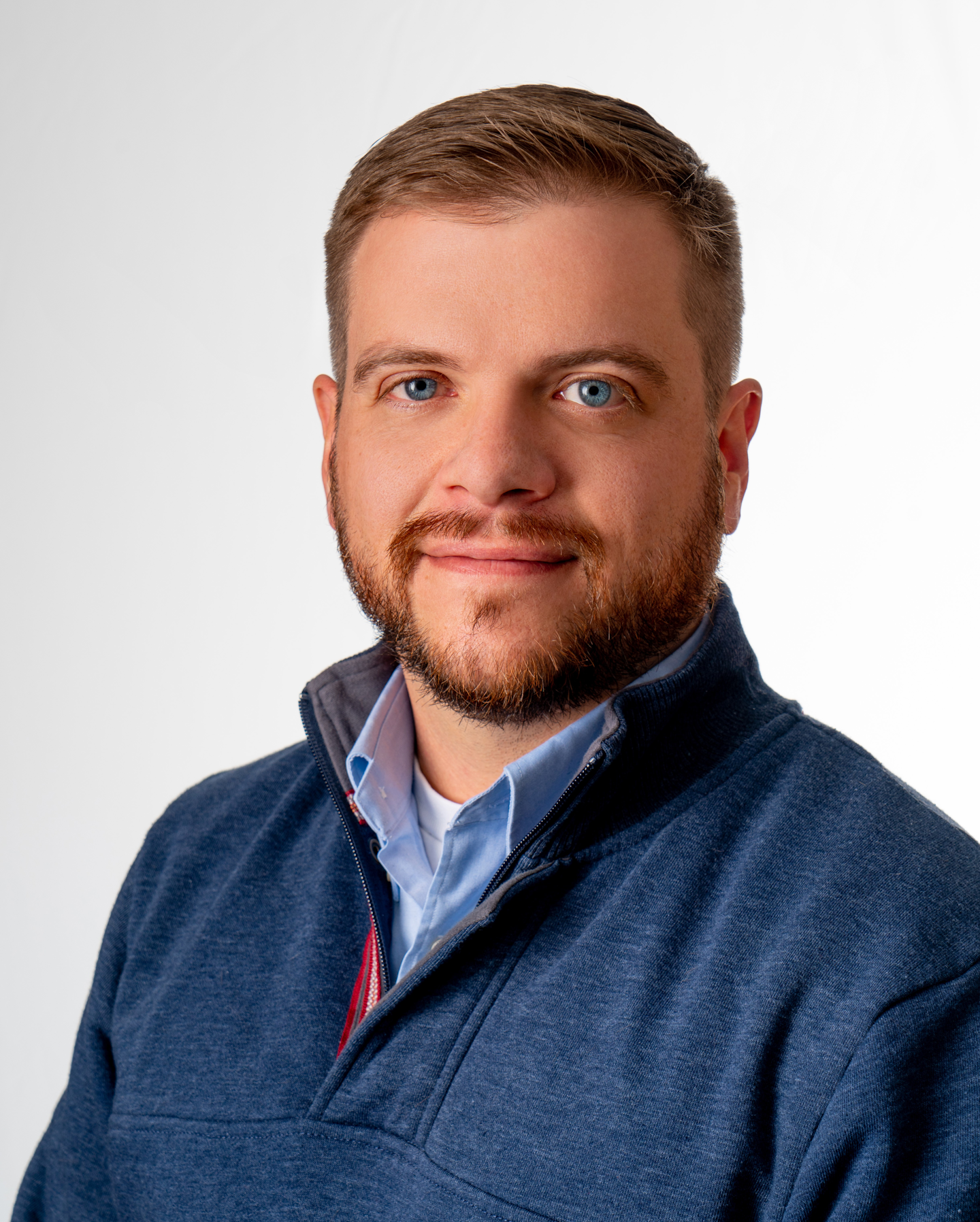 Eric Baker, president, Asphalt Recycling & Reclaiming Associationimplemented a near miss reporting culture.  We went from maybe a handful of near misses being reported a month to hundreds of near misses been reported. As a result, we've seen our safety rating go from a few recordable incidents a month going on now 520 days without a recordable incident, so it's made a huge impact for us. It's all about creating a safety culture, being proactive and fixing things before they become a real issue where you need to react to the situation.
The other thing that I think we'll see is more technology and features on equipment geared towards safety. In the past, performance has probably been the design principles from a manufacturer standpoint, but safety is going to be paramount now. We're filing patents and coming out with new features and new technology that is purely geared towards operators and crew safety and that's a bit of a cultural shift as well.
Copeland: We hear from NAPA member employees that the biggest, uncontrollable threat lie outside of the work zone. It's distracted, drowsy, drunk, or drugged drivers. The industry is working on early warning systems to help move people out of the way of harm when a work zone intrusion happens, but the biggest changes will come from public awareness efforts and police enforcement to ensure people pay attention, slow down and drive responsibly.
NAPA's WatchForUs campaign has been successful in building partnerships with other organizations to get out messages about the importance of slowing down in work zones, but we all benefit from even more people pushing and reiterating the message. The WatchFor.Us website includes a toolkit with resources and ideas of how companies can put the WatchForUs message to use in their community.