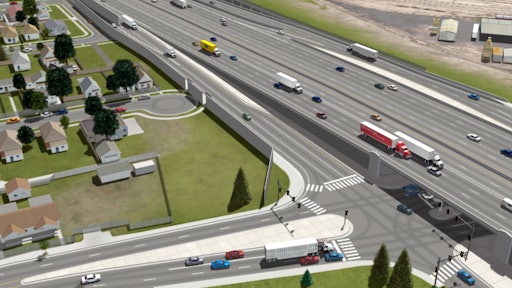 Crews are less than a year away from beginning work on the most ambitious transportation project in Colorado history.
The $1.2 billion Interstate 70 expansion project will widen 10 miles of the interstate from Brighton Boulevard to Chambers Road. Construction will take four to five years.
"If we didn't do anything today, we'd probably be looking at a 65-minute commute from I-25 to Tower Road in the future, in 2035. With these improvements today, we'll be cutting that in half," said Keith Stefanik, lead engineer of the Colorado Department of Transportation project.
More than 12,000 businesses rely on the stretch of Interstate 70 to transport freight. Most of those business owners say the traffic relief and improvements are long overdue.
"This corridor can't be overstated for small businesses and businesses like mine," said Shaun Egan with the Colorado Motor Carriers Association.
During construction CDOT hopes to keep three lanes of traffic open in each direction. The interstate will only be shut down a handful of times, most often during the overnight hours.
"We're not shutting down the interstate while they build it. We won't allow them to even close a lane during peak travel periods," said Rebecca White with CDOT.
However, some nearby residents continue to fight the project. Fifty-six homes and 17 businesses will be demolished to make room for the widened highway.
More on the project can be found here.