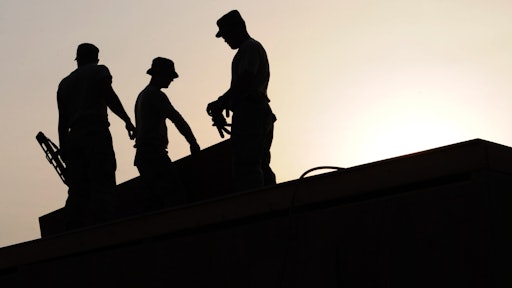 The Labor Department released the June hiring and unemployment figures on Friday morning. This is the latest official snapshot of the state of the American economy.
Nonfarm payrolls increased by 222,000 in June, above economists' average expectations, according to data from the Bureau of Labor Statistics, and revisions to April and May numbers led to an increase of 47,000 jobs from earlier reports. The construction sector added 16,000 jobs, and the unemployment rate increased from 4.3% to 4.4%.
The Numbers
• 222,000 jobs were added last month. Wall Street economists had expected employment gains of 175,000.
• The unemployment rate was 4.4 percent. May's jobless rate was 4.3 percent.
• The average hourly wage grew by 2.5 percent from a year earlier.
• The labor-force participation rate inched up to 62.8 percent, from 62.7 percent.
The Takeaway
The labor market roared back in June, with a hefty monthly gain in jobs, and revisions that added 47,000 more jobs to April and May than previously reported. Over the past three months, job gains have averaged 194,000 a month. Although the unemployment rate ticked up from the previous month, it did so because more people joined the work force.
More from The New York Times.