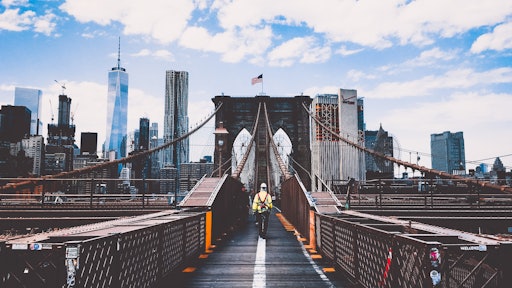 The White House reassured Senate Republicans that President Trump remains committed to rebuilding U.S. roads, bridges, airports and other public works, according to lawmakers who attended a meeting with administration officials on Wednesday.
"I thought it was a very positive conversation. A lot of clear ideas emerging, a lot of clear commitment to the passage of an infrastructure bill," Sen. Cory Gardner (R-Colo.) told The Hill.
But key details about the long-awaited infrastructure proposal — and an estimated timetable for its release and consideration in Congress — remain up in the air.
"We didn't spend a lot of time on funding," Sen. James Inhofe (R-Okla.) told The Hill.
There was "no sense of timing," Gardner said. 
Republicans on the Senate Commerce, Science and Transportation Committee sat down with four officials from the White House to discuss the stalled rebuilding initiative on Wednesday. Policy adviser D.J. Gribbin and Reed Cordish from the Office of American Innovation were both in attendance.
Wednesday's meeting, which took place on Capitol Hill, offered an opportunity for the administration to update lawmakers about the infrastructure package. Senators also expressed their priorities for a bill, lawmakers said.
Read more from The Hill.