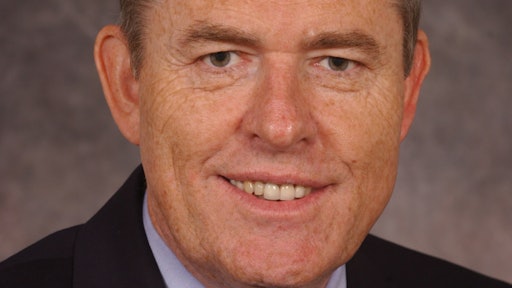 Mike Acott, President of the National Asphalt Pavement Association, announced that he will retire following the 2019 NAPA Annual Meeting.
"It has been an honor to serve as NAPA's President for more than 25 years," Acott says. "Although driven by the challenges and opportunities facing our industry, it is the people in the asphalt industry that have made my tenure so very special for me."
To find a successor, NAPA's Executive Committee established a Succession Planning Task Group, chaired by former NAPA Chairman Kevin Kelly. Task Group members include Kurt Bechthold, John Harper, John Keating, Tim Lee, Ron White and Dan Gallagher. The Task Group's goal is to facilitate the recruitment of an individual by the third or fourth quarter of 2018.
Names and contact information for potential candidates may be forwarded to Kevin Kelly, Larry Holmes of executive search firm Columbia Consulting, or Mike Acott.