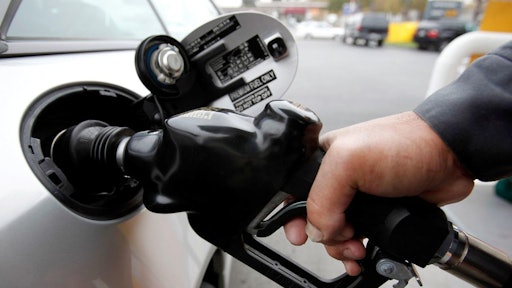 President Trump tried Wednesday to persuade his fellow Republicans to raise the gas tax. In a closed-door meeting on infrastructure with members of both parties, Trump pitched the idea of a 25-cent increase in the gas tax, which hasn't been raised since 1993. There's a growing rift among Republicans about whether it's worth considering a tax hike to fund much-needed upgrades to America's roads and bridges.
"To my surprise, President Trump, today in our meeting, offered his support for raising the gas and diesel tax by 25 cents a gallon and dedicating that money to improve our roads, highways and bridges," said Sen. Thomas R. Carper (D-Del.), who attended the meeting. Carper supports the increase and said "Trump came back to the idea of a 25-cent increase several times throughout the meeting." The president "even offered to help provide the leadership necessary so that we can do something that has proven difficult in the past," Carper said.
Republicans, who just passed major legislation to reduce taxes on businesses and families, are lukewarm on the idea of turning around and raising taxes at the pump. Last month, Sen. John Cornyn (R-Tex.) said he has "complete confidence" that the gas tax won't go up. It's currently 18.4 cents a gallon.
The U.S. Chamber says the proposal would raise $394 billion, more than enough to pay for Trump's $200 billion infrastructure plan and possibly even expand it further as many Democrats want. The increase could be phased in over the next five years by hiking the tax 5 cents each year.