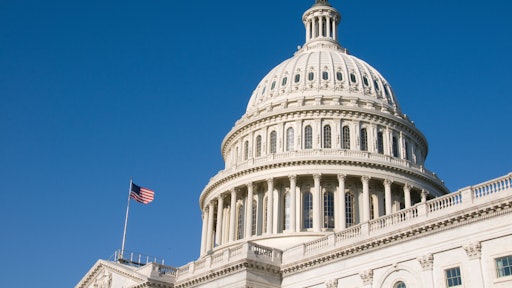 In four weeks, lawmakers could be heading into the midterm elections with a newly adopted federal budget and a sense of pride for finishing their work on time.
Or they could be heading home with a short-term budget extension and a lot of angry voicemails from Pentagon leaders complaining about their long-term budget plans.
Or they could be stuck in town dealing with a partial government shutdown, a potential political disaster as voters head to the polls.
Given the stakes, the appropriations issue will dominate Congress' September session. Party leaders have said in recent days they are cautiously optimistic that they can finish a substantial portion of the work by the Sept. 30 deadline.
Two key deadlines impact the transportation construction market. The U.S. federal government's spending authority runs out on Sept. 30, which is also the deadline for reauthorization of the Federal Aviation Administration (FAA). With only 11 working days for the House and Senate to reach an agreement on a spending package, a continuing resolution (CR) to fund the federal government is likely. In this scenario, a CR could bring a fully-funded FAA bill across the finish line or result in a short-term FAA extension.         
Throughout the summer, President Donald Trump has hinted that he may force a partial government shutdown if Democrats don't go along with his plans of increased funding for a security wall along the southern U.S. border.
Congressional Republicans have tried to downplay those threats and keep both sides on finding a final compromise in the next few weeks.
"We've got a month to go, and my concern right now is getting the House back, where we can start working face-to-face and try we can resolve some differences between our bills," said Senate Appropriations Chairman Richard C. Shelby, R-Ala., adding that an impasse is "looming out there."
Read more about what's on the docket over the next month for Congress.