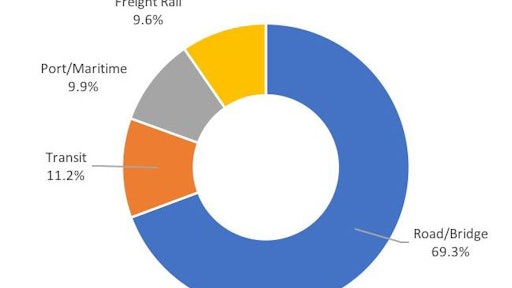 Federal transportation grants that were announced Tuesday will help widen roads in Kentucky, Louisiana and Montana, fix Metro station platforms in the Washington suburbs, restore masonry arches on the Brooklyn Bridge, and build bus-washing facilities in New Mexico and Iowa.
The federal funds will also link cars electronically to hundreds of miles of roadways in Colorado and support plans to bring slow-moving robo-shuttles to Jacksonville, Fla. and Youngstown, Ohio.
Transportation Secretary Elaine Chao said the 91 projects received funding under a competitive grant program, totaling $1.5 billion, the highest level in years. But state and local communities submitted 851 applications to Washington, requesting nearly $11 billion, demonstrating the gulf between the supply of funds from Washington and demand across the country.
The Trump administration sought to kill the Obama-era program in its budget proposal earlier this year, an idea rejected by Congress, where it has strong bipartisan support. The House and Senate dramatically increased the program's budget instead.
Chao's department tweaked the award criteria, including emphasizing projects serving rural areas and those involving partnerships with private industry, a move in line with the administration's philosophical approach. The Transportation Department also changed the discretionary grant program's name and acronym, from Transportation Investment Generating Economic Recovery (TIGER) to Better Utilizing Investments to Leverage Development (BUILD).
Read the entire story from The Washington Post.