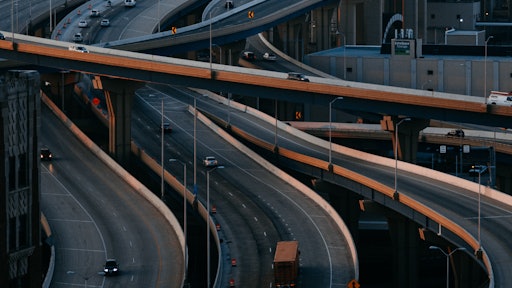 TOM BARRETT/UNSPLASH
As spring begins in Wisconsin, so does "pothole season" for many drivers. Potholes cost drivers in the U.S. $3 billion annually.
Over 60 percent of Wisconsinites believe that current transportation funding IS NOT adequate to maintain roadways in their current condition, according to a recent AAA Consumer Pulse™ study. The same amount (62 percent) rate the quality of roads and bridges in the state as Fair (44 percent) or Poor (18 percent). While the options that Wisconsin residents support to increase transportation funding remain mixed, only one in five (21 percent) say that they do not support any effort to increase transportation funding. 

Wisconsin residents surveyed support various methods to increase funding for transportation.

"Funding for roadways is nearing a crisis," Nick Jarmusz, Midwest director of public affairs for AAA – The Auto Club Group says. "AAA supports the continued evaluation of long-term funding solutions by federal and state policymakers."
According to the American Society of Engineers (ASCE), over a one quarter of the public roads in Wisconsin are in "poor" condition.  ASCE states that Wisconsin motorists are paying an average of $637 per motorist in vehicle repairs due to poor road conditions.
AAA is an advocate for motorists and travelers who are responsible for paying a large share of the nation's transportation bill. AAA encourages motorists who are concerned about transportation funding to contact their local legislator  and ask them to make transportation funding a priority.
The AAA Consumer Pulse™ Survey was conducted online among residents living in The Auto Club Group territory from January 28, 2019 – February 8, 2019. A total of 4,040 residents completed the survey. Total survey results have a maximum margin of error of ± 1.5 percentage points. Responses are weighted by gender and age within state to ensure reliable and accurate representation of the adult population (18+).