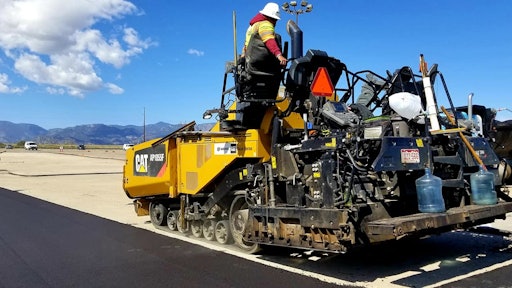 Luis Perez/Facebook
President Donald Trump signed a continuing resolution (CR) to fund the government through Dec. 11, 2020. The CR includes a one-year extension of the current surface transportation authorization with flat funding and authorizes the transfer of $10.4 billion to the Highway Trust Fund (HTF) from the general fund for highways and another $3.2 billion for transit to keep the HTF solvent.
NAPA has prepared a table showing how much each state is estimated to receive in highway formula dollars under the one-year extension and obligation limitations under the 72-day CR.
The CR not only extends FAST Act funding, but it also gives congressional leaders more than two months to either negotiate a massive spending deal by mid-December or pass another CR to fund the government into next year. House and Senate leaders have said they want to pass a bipartisan appropriations package by the Dec. 11 deadline, but NAPA says securing an agreement on fiscal year 2021 spending bills after the November election could prove challenging because of uncertainty surrounding the lame-duck session and the coronavirus stimulus negotiation.
More Funding Available?
On Oct. 1, the House also voted 214-207 to approve $2.2 trillion COVID-19 stimulus legislation, called HEROES 2, that would provide state and local governments with $427 billion in aid. HEROES 2 is unlikely to receive a vote in the Senate given its price tag, which Majority Leader Mitch McConnell (R-Ky.) called "outlandish." 
Congressional Democrats and the administration are continuing negotiations on this fifth coronavirus package and talks have gained new urgency in the wake of Trump's diagnosis        
In a departure from the $3-plus trillion plan the House advanced in May, this week's proposal did not include direct aid for state departments of transportation (DOTs). The measure would, however, deliver $238 billion in relief to state governments, and DOTs would be eligible for those resources. The bill would also provide:
$189 billion for county and local governments with flexibility to replace lost revenue;
$32 billion for mass transit entities; and 
$13.5 billion to airports. 
The House's HEROES 2 bill was countered with a $1.6 trillion proposal from the White House that was purported to offer only $250 billion in state and local government aid. Negotiations between Speaker Nancy Pelosi (D-Calif.) and Treasury Secretary Steve Mnuchin remain fluid.