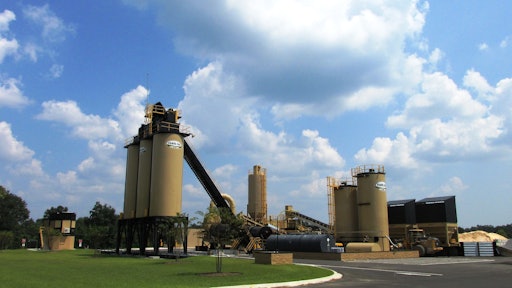 Energy consumption is a huge expense for any company, but it's particularly true at the asphalt plant. Energy costs are driving most asphalt plant operations today and many producers are looking to reduce costs in any way they can. One of the best ways to cope with volatile energy costs is to reduce consumption at the plant.
Energy Star has recently launched the Energy Treasure Hunt campaign to help companies undergo a collaborative quest to uncover the ways to improve energy efficiency. Their hope is these events help reveal the untapped potential for energy savings in America's commercial and industrial facilities.
Why Conduct an Energy Treasure Hunt?
If you have ever been through an energy audit, you know the negative sentiment that surrounds those events. Energy Star has sought to take the negative elements out of these procedures through their treasure hunt process.
An Energy Treasure Hunt on the other hand, should be seen as an important tool for advancing energy management in your organization
Energy Treasure Hunts:
Identify saving opportunities while building a culture of continuous improvement
Reinforce employee engagement and recognition
Shift the organization culture and change behaviors
Share best practices across sites and organizations
"The question always is how do you motivate employees to pursue energy innovations, even when it's not their job?" Bruce Bremer, strategic advisor at Energy Star says. "These treasure hunt events are usually held over 1-3 days at your facility to help identify no and low-cost energy saving opportunities. Companies engage and train employees in building a culture of energy efficiency that they can hopefully think about beyond the event."
Energy Star outlines the steps facilities can take and even provides treasure maps for facilities to use where they can identify areas at their plant that might be utilizing too much energy and how they can rectify them.
"Organizations use resources including labor, materials, equipment and energy to operate facilities," he says. "Most understand the basics of energy use and demand for utilities however many do not regularly consider opportunities for optimizing these resources and controlling operating costs."
The Energy Treasure Hunt is a dynamic, effective process for identifying savings opportunities Bremer adds. By focusing on energy savings, Energy Treasure Hunts will support the implementation of an energy management program for your company.
How to Do an Energy Treasure Hunt
Before you start changing things, you need to understand where your company is at right now in terms of energy consumption and where you need to improve. Gather data before you start the treasure hunt process and decide what areas should be a focus.
There are four main phases to an energy treasure hunt:
1.       Preparation: The first phase of the treasure hunt is called the preparation phase. Six weeks before an event, there should be scheduled discussions with leadership to obtain support and begin planning for the review. Agendas should be created and teams/resources dedicated to the event during this time. Scheduled discussions with organization's leadership to obtain support & begin data gathering activity should also happen during this time.
2.       Pre-Training: One week before the onsite event, a pre-training meeting should be help with team leaders to confirm roles & responsibilities, agenda and detail sheets
3.       Onsite Event: Teams identify & quantify savings opportunities, summarize and present results to management. Onsite events should be scheduled around production times and logistics should be reviewed based on what resources are needed. This includes meeting safety requirements for visitors and those not familiar with your plant.
4.       Follow-up: One to four weeks after the onsite event, schedule a follow up meeting for pursuing the energy reduction opportunities. An Energy Treasure Hunt should focus on operational opportunities, many of which will be low-cost or no-cost efficiency improvements.
"The intent of these events is not to change how your facility operates, but to identify areas where energy could be saved," Bremer says. "Over 75% of changes we see implemented are low cost to no cost things (under $1,000)."
Easy Energy Wins at the Asphalt Plant
Once you've conducted your Energy Treasure Hunt, you might find easy ways to increase your energy efficiency. Here are three big ways to save:
1.      Stockpiles: The biggest consumer of energy is the burner and dryer at the asphalt plant which is why your stockpiles play a huge role in saving your company money. In fact, a 1% decrease in moisture in your stockpile decreases your costs by 12% because your dryer doesn't have to work as hard. Covering your aggregates with a fabric structure is the best way to help prevent moisture from even getting to your aggregates. If that is not an option, sloping the stockpiles properly at an ideal 4% slope will also help. Be sure to have the water drain towards the north.
2.      Insulation: Proper insulation can make or break your plant efficiency. If you want to reduce fuel usages, examining and repairing insulation on all heated areas is important. Many mix facilities do not insulate their piping because it's difficult to do, but proper pipe insulation can save you big money in terms of energy efficiency. Insulation blankets can be utilized to cover those areas that may be difficult to insulate. The blankets can easily be removed and reattached when service is needed.
3.      Keep to a Schedule: While it may not have anything to do with your plant components, making sure you have a proper schedule in place with the field is paramount to reducing costs at the plant and controlling plant waste. A proper schedule will have a direct impact on energy as any overruns will result in heating materials that are not ever selling.
Reductions in raw materials used (whether it is aggregate and asphalt, burner fuel or equipment fuel) means plant owners have to buy less to produce the same amount of material. These savings should go directly to the bottom line for any producer. Accurate orders, limiting the number of mix changes and knowing plant timing will all reduce waste generated every day you produce asphalt mixtures. 
Knowing how much waste you're producing and trying to get that to the minimum amount possible while still producing a quality mix is ultimately the goal.
If your company chooses to participate in an Energy Treasure Hunt, they can gain ENERGY STAR recognition for the energy savings achieved by implementing your identified opportunities. Plant certification is awarded to plants in select industries that score in the top quartile of energy-efficient performance. There is also a Challenge for Industry that recognizes plants that reduce their energy intensity by 10% or more within 5 years.  Visit www.energystar.gov/industrychallenge for more information.