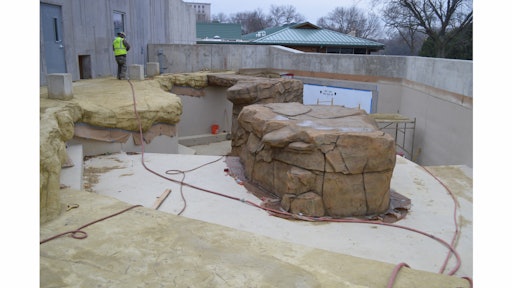 One of the best things about my job as the editor of Concrete Contractor magazine is the opportunity to revisit projects we previously covered in the magazine. In the January 2015 issue, our cover story detailed the construction of a new exhibit for polar bears, grizzly bears and harbor seals at the Henry Vilas Zoo in Madison, Wisconsin.

This weekend marks the grand opening of The Arctic Passage and will open to the public on May 23. The exhibition is the largest renovation in the zoo's century long history. Colored concrete walls, hand-stained theming work and a variety of forming systems helped create the new home for the animals.

Madison's local television station, Channel 3000, put together a series of clips highlighting the completed renovation which you can view here.

If you missed the story on how the contractor built this massive concrete structure, read the story here.