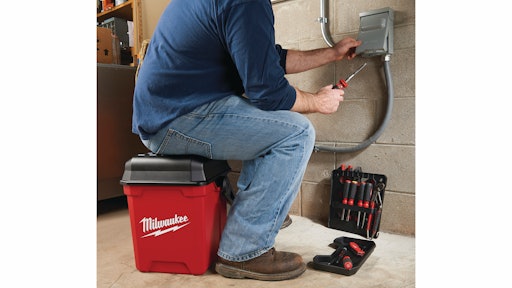 Continuing the countdown of the 12 Days of Construction Christmas...
On the tenth day of Christmas... gift #10 13-inch Jobsite Work Box
Milwaukee Electric's 13-inch Jobsite Work Box features a 16-inch seat height providing the contractor a place to sit while performing repetitive tasks that are close to ground level. The box is made of high impact resistant polymer with reinforced corners. It is able to survive over 1,000 drops with a 25-pound load. The integrated Drip Ledge Lid protects the tools inside from water, debris and contamination. The work box includes a box divider, floating tray, vertical tool storage tray, wide grip locking handle, indexing squares for secure stacking and a cut groove on the lid for cutting small diameter material.