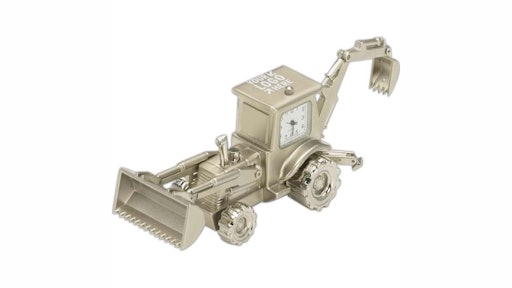 Continuing the countdown of the 12 Days of Construction Christmas...
On the ninth day of Christmas... gift #9 Metal Backhoe Clock
This metal replica backhoe desk clock makes for a great conversation piece on any construction professional's desk. Plus it will help make sure he or she gets to the jobsite on time! The clock is customizable, allowing for a company name, logo or even special message to be engraved or imprinted on the top of the backhoe.