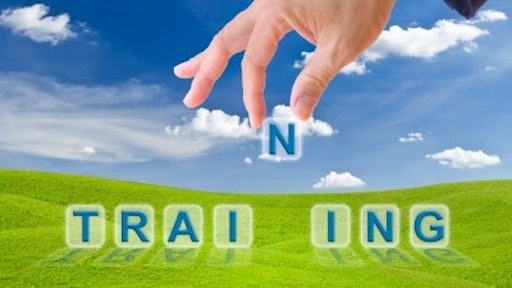 freedigitalphotos.net
Continuing the 12 Days of Construction Christmas 2019 gift ideas...
One the third day of Construction Christmas my boss gave to me — training

Whether you've got workers new to your company or seasoned workers who have been in the industry for years, training is a great gift. Maybe you have new workers who need additional formal training on processes, tools, technology or equipment. Consider your seasoned workers. Maybe they would like to be trained on a new piece of equipment they don't yet operate. Or maybe they'd like some leadership training in hopes to advance their careers.
And training never hurts those in leadership and management positions either. A refresher training reinforces best practices and might even bring about new insights or ways of doing things.
There are so many different training options.
In-house training offered by management or experienced employeeds
Training offered by associations, manufacturers, dealers or training centers
Online training
Sessions at tradeshows
What we do know is training is essential, especially as less and less people are entering the skilled trades and many who do come in with no background or knowledge of construction.
Consider training a gift that keeps on giving to both the employee and your company.
Looking for other construction-related gifts? Check out the rest of 2019's 12 Days of Construction Christmas gift ideas:

Day 1 – Makita Cordless Coffee Maker