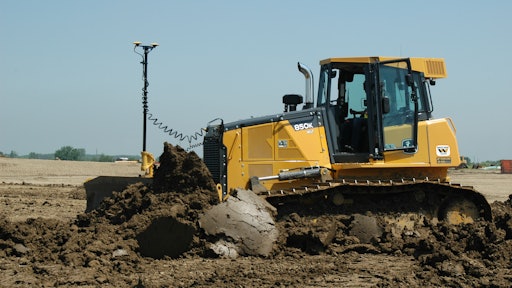 Earlier this year, I shared four key areas likely to impact the used construction equipment market. Now that we're more than halfway through the year, it's time to see what has happened so far and what it means for the used equipment outlook in the second half of 2018, and even further down the road.
Driving Demand
Industry news surrounding construction spending and project growth has been positive. For example, according to ForConstructionPros.com, U.S. public construction spending set a new record in May alone. From a dealer perspective, RDO Equipment Co. is seeing the industry's strength, as total industry potential in our markets is up 23.7% in the first six months of the year.
At the beginning of 2018, the general feeling was that it was going to be a very good year for the construction industry. While that statement is broad, I can confidently say 2018 is meeting optimistic expectations thus far. In addition to the positive industry news, the three areas I discussed earlier this year are still proving to be strong contributors:
Building on momentum from 2017, housing starts continued to show strength in the first half of this year. We're seeing this across the country and, in the regions in which our company does business, a diverse area which includes the upper Midwest, pacific northwest, Arizona, California, and Texas, our teams are seeing this continuing trend, too. As housing developments keep growing, so too will road construction, utility work, parks, and additional facilities needed to support these communities.
Speaking of road construction, that's the second major contributing area. While the tax bill continues to be a discussion and we won't know the complete picture until the end of the year, it's looking positive so far. One of the biggest examples of infrastructure health we've seen at RDO Equipment Co. is the demand for Wirtgen products. Earlier this year, we added Arizona to our existing Midwest territory for Wirtgen, and the business is doing very well across all regions.
Oil was the third area I felt would see an uptick – and uptick proved to be an understatement. Oil drilling and extraction work is booming, particularly in western Texas. And the second-largest oil-producing state, North Dakota, is projecting growth in oil production for the rest of the year, enough to break the state's record from December 2014.
Thanks to the work happening in these three areas, the demand for equipment has increased and will continue to do so. Used equipment presents a great opportunity for companies working in these areas, with lower price tags making it feasible to add needed machines to fleets. Used equipment also remains a good option for companies looking to capitalize on the opportunities in these areas. Even with the growth in projects thus far, there's still risk for companies to invest in equipment for this type of work if it's outside their normal realm. The lower cost of used machines lessens that risk.     
New Inventory Issues
A low amount of new equipment inventory is another factor we saw contributing to used equipment demand and value early this year that continues to stay true.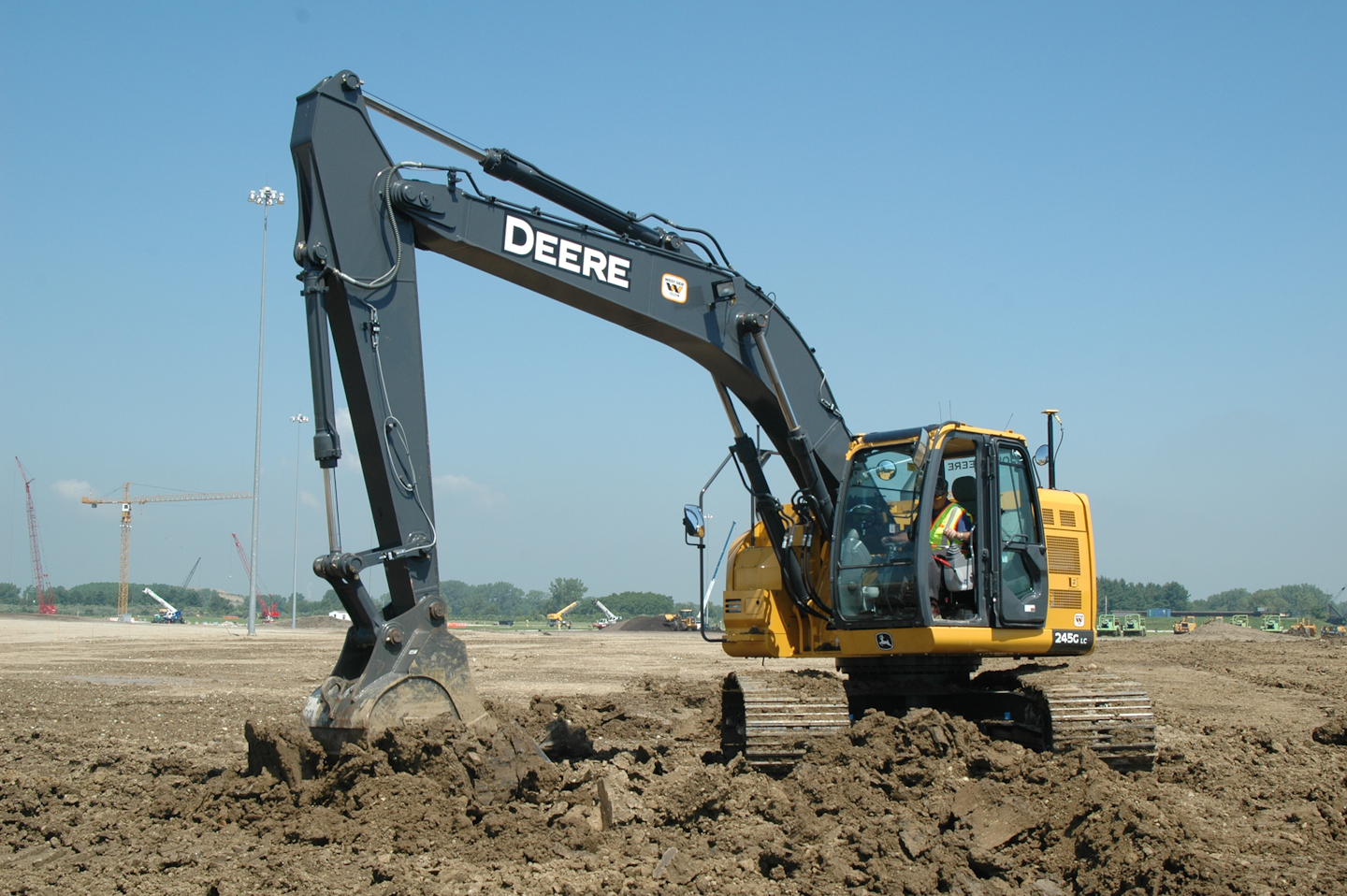 A low amount of new equipment inventory is a factor contributing to used equipment demand and value. Even though the demand for new equipment is there, component suppliers still have apprehension to ramp up production and risk similar downfalls as experienced during the Great Recession, when many downsized or went out of business. This is a key factor in the slower pace of new machine production, a pace that isn't able to keep up with growing demand.
Until the market shows strength for a long enough period of time that component manufacturers are willing to invest in greater production, the number of new machines will remain low compared to demand and need for used equipment will remain high.
A new factor affecting equipment since the beginning of the year is tariffs. While the majority haven't yet gone into effect and it's too soon to know for sure how they'll impact construction, many manufacturers are already raising prices in anticipation the tariffs will hurt their bottom line. Rising costs of new machines is another reason many companies will seek quality used options this year and into 2019.
Machine Rental
With a shortage of new equipment, many companies found themselves unable to get the number of new machines needed this year. While this directly drives immediate demand for used machines to fill those gaps, it also boosts long-term used equipment opportunities through rental machines.
Equipment Rental Industry Forecasted to Grow to Nearly $60 Billion by 2021
A lack of new machines and the advantages offered by renting equipment have combined to result in many dealerships, RDO Equipment Co. included, proactively growing their rental fleets. Larger rental fleets offer used equipment seekers another option from which to buy – and a great avenue, especially when buying from a trusted dealership, because the equipment has been cared for by trained, certified technicians.
Increased buyer demand to purchase rental machines is also good for used equipment values, as prices go up along with the demand. While these higher prices might worry those searching for used machines now, values should continue to increase, making them a good investment.     
Labor Decrease, Technology Increase
The optimism with growth in construction projects is still met with concerns of a workforce shortage. This trend is one that has been present for several years and isn't expected to turn around soon.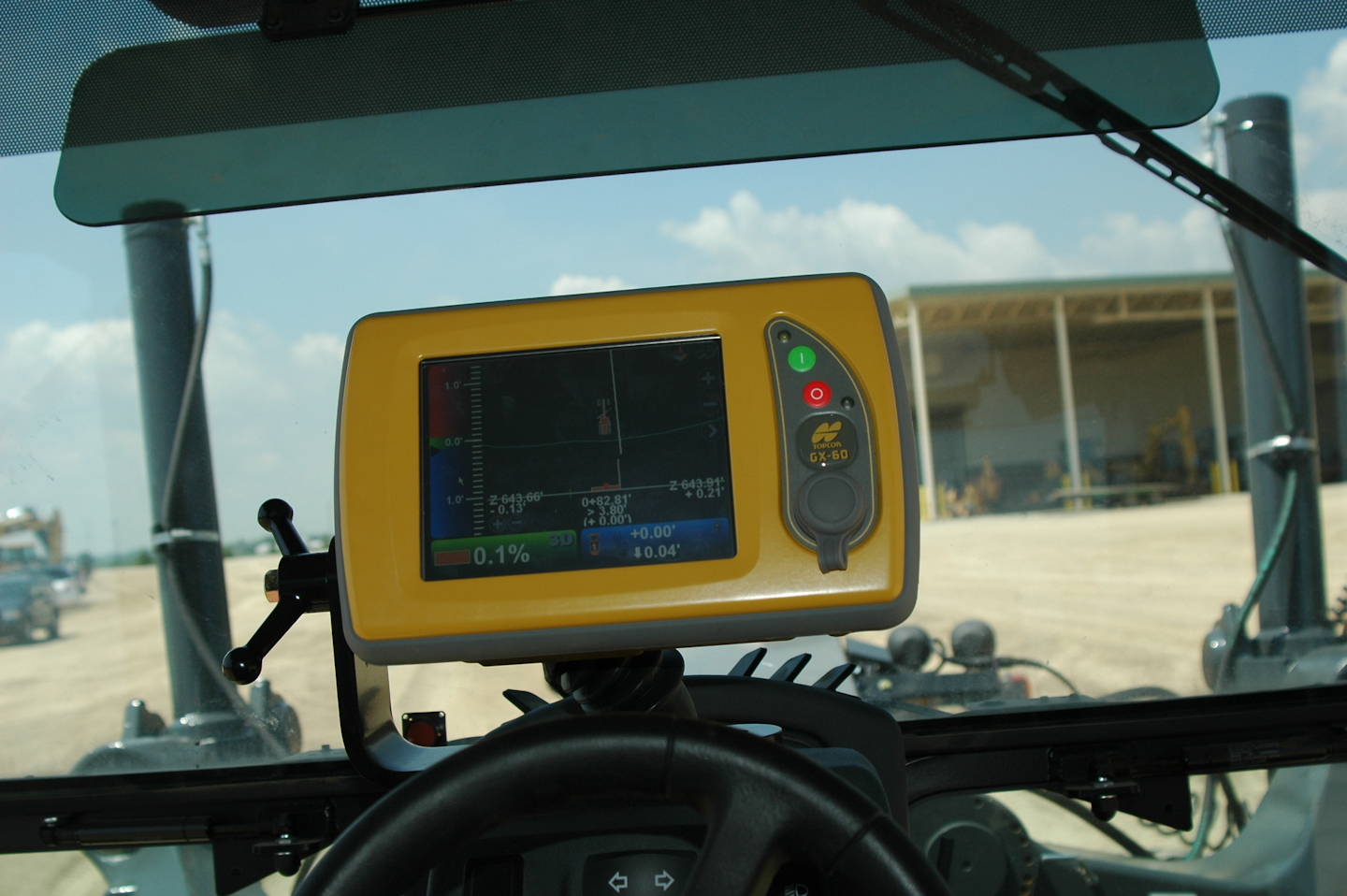 There are signs of 2018 being a year of technology, from growth in the use of machine control to increased use of UAVs.I believe the labor shortage will continue to push the construction industry's technology boom. We've already seen signs of 2018 being a year of technology, from growth in the use of machine control to more companies implementing UAVs. Manufacturers are integrating technology into machines, too, something I believe we'll see more of this year.
More Contractors Plan to Increase Technology Budgets in 2018
This trend is great for the used equipment market, as many older machines offer the same opportunity to implement technology as newer ones. Used equipment that includes the new, in-demand technology will be crucial to overcome the continued worker shortage, both for the remainder of 2018 and in the long-term.
I'll add one last note on the used equipment market in 2018. According to the Global Construction Dealer Survey, dealers' inventory saw a drop in used machines the first half of this year. This leads me to my summary and advice from what's happened this year and the outlook for the remainder of 2018.
All signs point to the likelihood of used inventories continuing to drop in the second half of the year, while used equipment values continue to climb. I advise companies interested in buying used machines this year to purchase now, if possible, rather than waiting until year-end. If that's not possible, plan ahead and do some homework now. Figure out what's needed and start looking to avoid missing an opportunity or being unable to get a crucial piece of equipment due to lower inventories and more buyer competition.
Dennis Howard is vice president of Remarketing and Fleet for RDO Equipment Co. and based in San Antonio, TX.