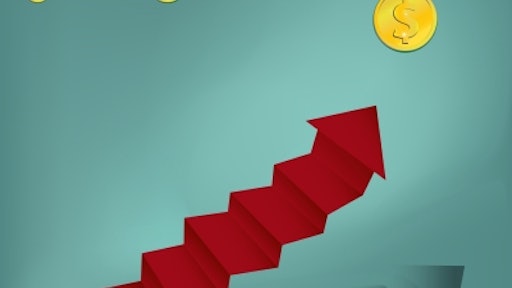 Acquiring new customer business is not easy. Sales success will be strengthened with a well-thought-out strategy or roadmap to follow, allowing for adjustments along the way. While there is no one way to land business or some secret sales process that guarantees you 100% closings, there is a sure-fire process to cover all of your sales bases.
Let's face it, in any business the key to success is sales! As one contractor taught me many years ago, "Brad, increased sales is the best solution to company problems!" While I've learned since that this is not always true, I do know that I've met very few construction leaders who turned down the opportunity to win more work…especially these days!
Landing more business, however, can challenge your organization's ability to work a plan, to see a strategy through to the closing of a sale. Interestingly, many contractors fall into bad habits in two different economies.
In today's focus, I want to address a practical system to winning more business. While a contractor, and those who specifically execute the role of estimator or sales representative, should be prepared to sell and close at any time during a customer interaction, there is cause to have a strategy that is followed. Such a strategy increases self-confidence for the person trying to sell and projects a more professional approach to customers.
Those who sell construction work might be wise to consider the temptations often experienced when markets are at the extreme. For example, when the market is strong many contractors often fail to complete their whole sales sequence because customers are so eager to get their work done that they just say "Yes Yes Yes" without much of an effort on the contractor's part.
Likewise, when the market is soft and it's difficult to secure business contractors will often take shortcuts, sometimes doing things they would never do at other times just to land work, to keep their workers busy. In both types of market bad habits can develop, often crippling contractors later when there is a market turnaround.
Consider this "10-Step Customer Acquisition Strategy" that I've taught for years and experienced great success with both personally and with contractors everywhere.
Step #1 – Provide sales information at the P.O.C.
At whatever "point of contact" a customer's interest is realized, you always want to provide some sales literature on your organization. The mistake made often by contractors is that they want to overwhelm new customer prospects, giving them every piece of sales information that their company has ever generated. "Whoa big fella." Back up and remember the old saying, "Leave 'em wanting more." In our 10-Step process "less is more" and done in little bits to nurture the customer relationship.
We have become so Internet driven today it is a wonder that any construction business has company sales brochures. No matter; whether the customer's first point of contact comes via your website, phone call or your in-person "cold call" always get a company brochure into his hands ASAP!
Step #2 – Follow-up sales info with personal call
Following up with customers and providing literature will be two strong themes running throughout the 10-Step process. Why? Because so many contractors need to improve in these two areas of their selling.
Your call to the customer in Step #2 is to make sure he receives and reads the literature you provided. But this call also should investigate a bit more on what he sees as his need. Taking notes on a customer's responses should help point you in a clear direction of meeting his needs.
Questions you ask should focus on general areas of need — with perhaps a few questions to ascertain if he is just "fishing" for prices or if he is serious. This can be a bit tricky but should be done to screen in good prospects. While there are no magic questions, you might consider a few such as:
"Mr. Humphrey, how long have you considered getting this work done?"
"Mr. Humphrey, where are you in determining the right way to get this work completed?"
"Mr. Humphrey, have you developed a forecasted budget for what you would like to have completed?"
"Mr. Humphrey, is this work part of a plan for expansion, updating, etc."
Certainly you will want to thank him for his time and interest. If you did not schedule a visit to his location to review his needs in person then you will need to do so here. Therefore, move to "close" on scheduling an on-site sales call.
Step #3 – Send "thank you" to customer & send new information
The "thank you" should include your appreciation for contacting you, for considering your organization to complete their needed work, AND to confirm the scheduled appointment. While e-mailing a customer is acceptable, if the appointment is more than three to five days out, send a hand-written note. Such a written touch really goes a long way with most folks.
This third step also incorporates sending another piece of literature. What you send this time should be more focused on your recent conversation with the customer. If he expressed a particular concern or interest in a style of work, a particular type of delivery system, a unique material to be used, etc. you might help your cause by sending an informational document that supports that interest or concern.
Often, an article in a trade magazine or perhaps an interesting article that you found while "Googling" topics might provide a good resource for the customer. This effort reinforces that you listened to the customer and that you are focused on providing him with helpful information that will strengthen his decision. It certainly reaffirms your commitment to be professional and one who wants to be the "consultant" for his construction needs.
Step #4 – Send 3 to 5 questions to customer for their review
I have found that this step, purposely done after you have sent your second piece of literature (not with it), puts another strong nail in the coffin to closing the customer on making you their "preferred contractor."
The questions should not be overly difficult to answer but continue the customer engagement. It's another "trick of the trade" to help him remember who you are and provides another good screen to determine how serious the customer is about doing the work. (You can send this effort by e-mail.)
Consider a sample of what you might forward to the customer.
Mr. Humphrey,
I do look forward to meeting with you next Thursday. In preparation for the meeting I would appreciate your review of a few questions that will help us narrow down what will be best for your work. The questions include:
Have you had this type of work performed before?
If so, how satisfied were you with the results?
How critical will schedule play into completing the needed work?
Do you already have an idea about what you want completed and how? Are you open to more than one solution to meeting your current need?
Do you have some future growth or expansion plans that this project would impact?
Mr. Humphrey, if you have any questions for me or would like to have some additional information that I can provide, please contact me at your earliest convenience. Again, I look forward to our meeting next Thursday.
Best Regards,
J.J. Ringer
Ringer Construction Services, Inc.
This step is just "slipping in" a few more reminders that you are a true professional and that you are fulfilling your due diligence!
Step #5 – Call one hour before scheduled meeting
Calling one hour before your arrival will provide the customer with time to finish up any current work and begin to shift his attention to you — and it makes sure he hasn't haven't forgotten about you. If you sent a few questions his way (see step #4) this will also give him time for a little last-minute cramming.
Step #6 – Arrive on time; be professional & presentable
Short of a traffic accident, you need to be on time, even a few minutes early. Depending on your specialty of construction, arriving early provides you with time to drive around while observing what sort of work you might be doing or what "class of customer" you might be engaging.
Conduct yourself as a real professional. Look the part. Depending on your company's image and perhaps the expectations of customers, wearing a coat and tie might be overkill. However, it is always a good idea to dress just one step up from what you might expect. For many in construction, wearing clean pants or slacks, a company logo golf shirt or button down shirt, and clean shoes will often meet the grade.
Being presentable also suggests that you demonstrate good manners, including initiating a firm handshake, with eye contact, and the use of "Mr. or Ms" unless the customer directs you differently. It also includes making sure your breath is "non-offensive" and that you smell acceptable. (Guys, wear deodorant; Gals, wear a "neutral" smelling perfume.)
Another key for Step #6 is to take good notes. While you cannot write everything said by the customer (do not use a recorder), you want to capture the high points and then fill in your notes after the meeting when you get back to your office.
Finally, before closing out your call, prepare to leave yet one more piece of literature. Should you already be further down the road with your customer, this document might very well be your proposed estimate. However, if you're not at the proposal stage yet then you should carry with you another piece of literature that further educates your customer or reinforces his positive opinion of you.
Step #7 – Send post-meeting "thank you"…with new info
This "thank you" confirms the meeting, includes a very brief review of meeting highlights, and then, yes, adds another piece of literature that again reinforces your total focus on the customer and his request.
This follow-up effort might also confirm your next scheduled meeting. Nothing fancy here; by this point you have begun to win him over with your efforts, focus and your attention to his issues.
Step #8 – Confirm second meeting, date & time, and follow-up action
If a second meeting is needed (and it normally is!) you might e-mail your confirmation for step #8. Be sure to confirm the date and time and what the focus of the meeting will be, i.e. site visit, meet additional decision makers, introduction to committee or board members, etc.
Attach a document that again reinforces a topic you have discussed with the customer or perhaps something that was mentioned briefly by the customer as a personal interest. This effort continues to win over the customer as he recognizes that you have an ear or eye for detail.
Step #9 – Call to confirm (one hour prior to meeting) & bring appropriate "props"
While first impressions are crucial for anyone in sales it is often this second visit when the customer clearly views you as the contractor he would like to have completing his work. So, once again, don't let up. Call an hour before you arrive for the same reasons that were addressed in step #5.
The "props" you bring might include additional literature, but they can also be samples, pictures or perhaps a short video of what you will be recommending to the customer. The appropriate "prop" should be something that provides the customer with another sensation about what you do, what you are proposing, so that he can consider and raise questions for you to address.
Step #10 – Present, "trial close," & deliver your best shot!
At this meeting you will most likely have a good picture as to what you must do to move the customer to the close. If you have practiced your strong selling techniques, consistently building the little "yeses" from the customer, then you might want to try a trial close.
A trial close is that little question to throw near the end of your presentation that tests the waters of agreement. For example, you might offer a phrase like one of the following.
"Mr. Humphrey, if you are comfortable with what we've just discussed we can move toward looking at a schedule to complete the work."
"Mr. Humphrey, I appreciate your concern you have shared about your demand for quality results. I believe you recognize our commitment to quality. If you're comfortable with this we can move our discussion to what your schedule needs are for us to begin the work."
Now, notice that one common theme in the two examples is the reference to "schedule." Many contractors will tell you that one of the sure signs that a customer is interested and ready to go the next step with you is when he is alerted to the schedule. Obviously, the construction project, no matter its size, will require some scheduling. When you tap this point you often clarify how serious the customer is or what priority the project is.
Don't "hard sell" the trial close — just strategically insert a trial "balloon." You might just be helping the customer also by not delaying more time. When customers recognize what they want…they want to decide NOW!
The 10-Step process just presented is flexible enough for you to compress or expand depending on the size and complexity of the proposed work. Whether you close the deal on your first visit or the 15th stick to the spirit of the steps presented here.
More and more customers want to deal with contractors who are professional, educated and organized. There will always be customers willing to risk their work with "fly-by-night contractors," but that's not what you represent. Know your craft; study the profiles of people; and have an approach when selling that respects customers while leveraging all that is your best!