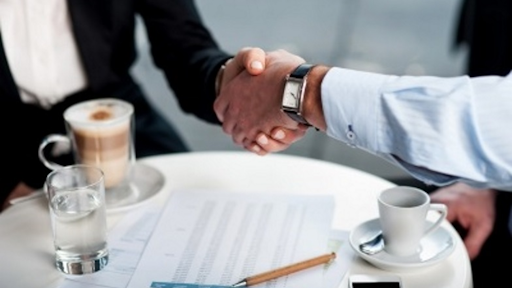 Some very interesting developments have been experienced over the past few years related to getting a serious nod from customers about winning their work. Briefly, see if one or more of the following situations sounds familiar to you.
Joe received a call from an anxious sounding GC who needed his "numbers" ASAP because the GC was submitting a huge bid to a developer pushing a new condominium complex. The GC was looking for Joe's best price on doing all of the landscaping, curb and gutter, and asphalt paving. Joe had been working for months to get a shot at working with this GC and developer.
Bonnie had been developing a good reputation as a creative decorative concrete specialist. Attending the local Chamber of Commerce luncheons Bonnie finally was able to meet the architect that was working with some of the new developers involved with the more cutting edge buildings in town. After a Chamber lunch, the architect invited Bonnie to come to her office and review a set of drawings that Bonnie might be interested in bidding on.
Rusty's crews had completed one of their best "masterpieces" of the year on a customer's patio and walk area around an in-ground pool. This being the first to complete in a very upscale residential area, he was beginning to get calls from neighbors to the completed project. He'd worked hard to finally land a job and now the demanding potential customers were showing a serious interest in his company.
All three contractors in the above stories have indeed worked hard to be "invited to the table." The last thing they want to do now is to waste the opportunity. What we're most interested in this article, however, is "how" Joe, Bonnie and Rusty got invited to each customer's "table." Let me share with you some of what these contractors did to earn their invitation to bid work for their hard-to-get-to customers.
Consistency
If all three contractors were anything, they were indeed consistent. They were consistent in contacting the desired customers and consistent in following up with the desired customers. Consistent in providing bids, in some cases several bids, on different jobs before finally getting a shot. And, consistent in being present and available when the customer decides to give them a chance. While it may seem that at times a contractor must do all the "giving" it is, in fact, part of our lot as contractors to provide information whenever a customer presents his request. The responsibility is for us to be the consistent one, not the customer! Being consistent increases your "luck" to getting work with customers in your focus.
Follow-up & follow-through
It really still amazes me when I hear of the poor track record some contractors have when it comes to following up with phone calls, RFIs, etc. Yet, some contractors simply do a poor job when it comes to following-up with people, including customers. Yet in all three above cases the contractors worked hard at returning phone calls within a few hours of receiving a call. When an RFI or RFQ was tendered, they spent the needed time asking detailed questions of the customer about information that might prove a deciding point to their proposal. For our contractor involved with residential customers, he said that follow-up to information requests and follow-through on chasing down more information or material options was something that he made a priority to ensure his company demonstrated how hard they were willing to work for their customers.
Teach the customer something he DOESN'T know
Part of impressing customers is to share information that they are not aware of. Many customers are drawn to the contractor who can provide some new insight on application, or a new material that is greater in strength and longevity, or a different method of completing a difficult aspect of a project that other contractors have not figured out. Our contractor who eventually did win work with the GC and developer won his work because he suggested a way to divert water, thus reducing greatly the impact of heavy rains from sending too much water for the landscaped areas that were admittedly in lower than normal areas of the property. In his case, other contractors simply could not "see it" as he did. He won this particular project, and he did not submit the lowest bid.
Emphasize simplicity over complexity
While some projects may be complex, the more simple your design, your proposed work processes and even your billing procedures, the more likely you may be to win over the customer to inviting you to win their work. A mistake many contractors make is trying to impress upon a customer how tough the job is and how much effort and brainpower it will take to complete the project. Taking this approach in order to justify a higher bid price might win you some projects; however, our three contractors all agreed that the more simply you can present your ideas, work approach and job schedule the more likely you were to win the respect, confidence and work of customers. As one of the contractors shared with me, "what we're trying to do for customers ain't rocket science."
Be poised, primed and professional
More customers today want to deal with contractors who are organized, disciplined and project a clean image. Poised suggests that you are not caught off guard when a customer calls needing a price within the hour. Primed points to a contractor who has a certain amount of prepared information available, needing only a slight edit here or there and it's ready for the needy customer. Professional projects an image of trust, calm and collected emotions, and a willingness to meet the needs of the customer. Put the three "P's" together and you really have a contractor who projects a level of confidence, experience and expertise that most customers want handling their construction needs.
Persistent
Ok, if all else fails, be a contractor that will not take "No" for an answer. Our contractor named Joe admitted that he believes to this day that the GC and developer who finally gave him a shot at winning a project had simply ran out of reasons why they had not engaged him previously. "I think I just wore them down," he told me as he smiled. Sometimes it's just the contractor who holds on the longest who does in fact win an invitation to the table of a customer. When you lose a bid, be professional and poised and call the customer to ask why you didn't get a chance to bid or why you were not the winning bid. What's the worst that can happen? Keep plugging away at customers you are convinced are exactly the type of customers you want to complete work.
Getting customers to take you seriously as a contractor may first start with you taking your own approach to win work more seriously. While this may sound a bit callous, some contractors just feel that winning work is a numbers game and that if you bid enough work you will win your share. While bidding work should be statistically measured, and yes, you will find that your "hit" ratio of bidding work and winning work will produce a number, getting customers to take you and your construction company serious will require more effort.
So take another look at what sort of work you want to win. What does that work really look like? What are the needs of the customers representing that work? Are you addressing those customers in the right manner? These are fair questions to ask yourself if you are serious about having customers invite you to win their work.
Finally, there are no givens in contracting. While many contractors aim to grow their business they often lean on living off of the same customers. While repeat customers are an invaluable gift to any contractor, we should never take such customers for granted and work just as hard maintaining their loyalty as we do to win over the new customers.
Getting customers to take you seriously begins with you! You are an owner or leader in construction, arguably the greatest industry in the world for people who are innovative, creative, problem solvers and people focused. Persevere in your efforts to have customers invite you to their table of business…it's well worth the effort!
Bon appetite!