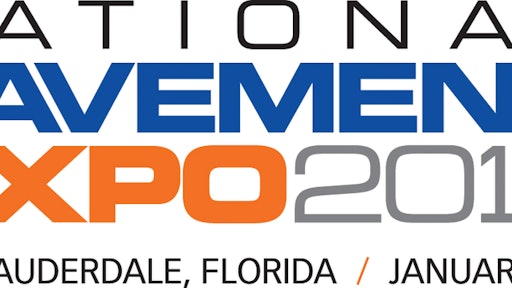 Results of an ongoing survey being conducted by the Center for Construction Innovation & Development (CCID) will be presented at a special seminar at the 2014 National Pavement Expo, January 8-11 in Fort Lauderdale. The seminar, "What's the Future of the Pavement Maintenance Industry?" will be presented Jan. 8 by the CCID's Colby Humphrey and will provide a "state of the industry" report as well as recommendations and solutions to guide contractors as they confront industry challenges. 
Contractors can access and complete the brief 10-question survey at  http://www.surveymonkey.com/s/FLZF8GB or by clicking here. The survey has been extended through December 2nd. 
According to the "What's the Future of the Pavement Maintenance Industry?" description, 
"At one time or another every business owner has asked "Where is our industry heading?" and this session will finally provide some answers. How valuable is that! Based on extensive fresh, scientific research you'll gain insights that will help you plan and keep you ahead of the competition. You'll learn the overall direction of pavement maintenance (hint: It's not your parent's industry anymore!), federal and state trends hitting your direct costs (including details about labor, materials, fuel & equipment), and expectations from builders and developers for the pavement maintenance contractor. Plus you'll take home 5 recommendations to help you clear future obstacles. Look to the future as Colby shares his insights from a legal, process, and business perspective." 
The 90-minute seminar is one of more than 50 educational offerings in the NPE conference program. In addition to the conference NPE will offer three days of exhibits of more than 100 companies and two days of "live" outdoor equipment and product demonstrations by 14 exhibiting companies. 
For details including conference program specifics, hotel information, exhibit floor and demonstration schedules or to register visit www.nationalpavementexpo.com.