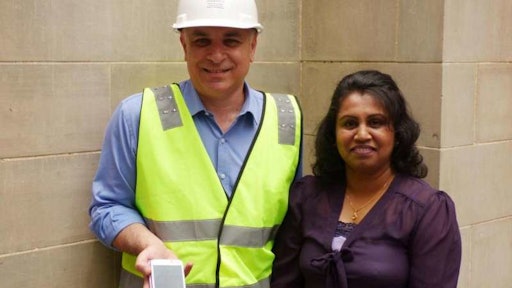 Developed at RMIT University in Melbourne, Australia, a new smart vest uses sensors to measure a construction worker's body temperature and heart rate and then sends the data wirelessly to a smartphone app which will instantly alert users to any anomalies.
Heat-related illnesses are very common in the construction industry, and often people don't realize they are suffering from heat-related illnesses until it is too late.
The RMIT smart vest is believed to be the first of its type in the construction industry.
(more on the smart vest and how it can help construction contractors...)
Other wearable technology is also being invented and tested for the construction industry including SiteZone's Proximity Warning System which uses a device to provide audio and visual warnings to reduce vehicle personnel collisions.