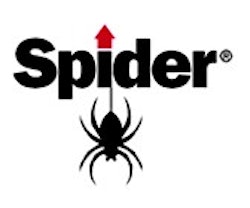 Spider, a division of SafeWorks, LLC, announces an enhanced and improved edition of its
industry-leading, accredited Competent Person Training (CPT) course.
Covering proper design and installation of a suspended scaffold system and its safe operation, as well as extensive training on hazard awareness and risk mitigation, Spider's course is available in two versions – one tailored for commercial building environments and a separate program specific to industrial sites such as power plants, bridges and other infrastructure sites.
Spider's CPT program is taught in one full classroom day, with a hands-on component that enables the employer to designate the successful student as a Competent Person, meeting the employer's obligations under OSHA 1926.450(b) and 1926.32(f). The student receives a certificate, wallet card and the course's 300-page training manual.
The enhanced and revised content includes extensive high quality videos and still more photographs, along with updated references to safety codes and instruction on topics resulting from the latest safety research on work at height risks.
Also new is Spider's electronic enrollment and delivery of completion certificates. Online registration and electronic certificates make registering for training easier and enables easier certificate storage for professionals and companies who maintain training passports for employees.
New Competent Person courses are taught weekly by Spider's team of 29 certified trainers throughout our 25 locations in the Americas.
Companies in this article