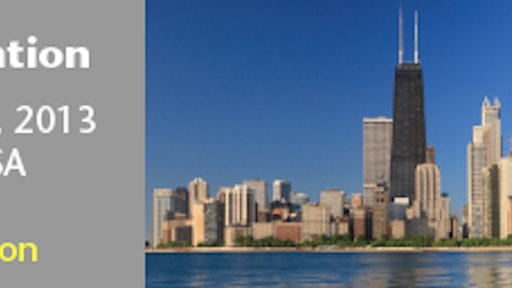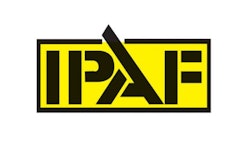 Don't miss the IPAF US Convention, Oct. 21-22 in Chicago, for the latest developments on topics of major importance to the powered access industry. Register now to reserve your spot.
This year's convention will cover the following:
DOT Compliance: Mark Catlin of JJ Keller will present an update on changes in hours of service rules, including compliance, safety and accountability
AWP Fatality Report: Giles Councell of

IPAF

will give an update on reported accidents and industry participation
Industry Standards Update: Tony Groat of

IPAF

will review activities worldwide on the ongoing reviews and updates occurring with AWP and MCWP standards.
OSHA Citation Defense: Attorney Nicole Smith will present on independent employee misconduct defense.
Headlining the event will be Jim Maddux, director, OSHA Directorate of Construction, who will discuss the need to address falls from height and OSHA's fall protection campaign. This campaign intends to raise awareness and give employers guidance on the need to address height hazards.
Other top speakers include Brad Boehler, president of Skyjack, who will discuss AWP risk assessment and product selection, and Craig Paylor from SmartEquip, former president of JLG, who will examine how technology can assist companies in being more efficient, productive and profitable.
There will be a panel discussion on the subject of egress from an elevated AWP, and breakout sessions on AWPs and MCWPs. Ron Pilla from Valcourt will share his experience in training employees in a manner that they understand, and Teresa Kee from NES Rentals will outline the company's experience of using eLearning to conduct AWP operator training.
The Convention is sponsored by NES Rentals (diamond sponsor), Skyjack (diamond sponsor) and JLG (gold sponsor). It will take place at the Renaissance Chicago O'Hare Suites Hotel. IPAF is offering a special room rate of $129 per night. To get this rate, call 800-468-3571 before September 30.

There will be training opportunities available as well. NES Rentals is sponsoring the following fee-based training sessions:
Red Cross CPR/AED Training (October 21, 10-11:30am): You'll complete this session better prepared to recognize and care for respiratory and cardiac emergencies. Registered attendees must take an online course prior to this session.
AWPs for Managers Training (October 22, 1-5:30pm): This course is aimed at enabling supervisors and managers to prepare for and safely coordinate various types of AWPs on site. For more information on the program, click here.
Evaluators Course (October 23-24, 8am-5pm): Available to anyone who is affiliated with an existing training center or would like to become a training center with eLearning, this course will qualify individuals to offer practical exams for AWP operator trainees who take the eLearning course.
"Early bird" convention rates are available until October 2. For more details on the event, visit the convention website.
Companies in this article