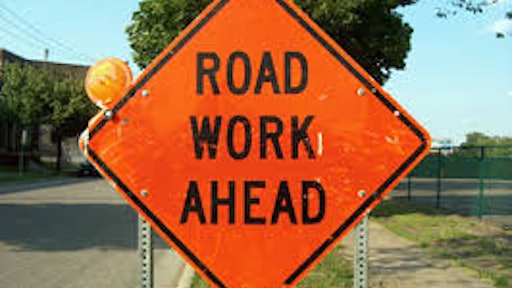 "Work Zone Speeding: A Costly Mistake" is the message being sent by transportation agencies across the country today as the nation recognizes National Work Zone Awareness Week (April 7-11). Washington State Department of Transportation will host the official kick-off event Tuesday, April 8, in Seattle.
"The latest statistics show that speeding was a factor in more than 35 percent of all fatal work zone crashes in 2012," said Bud Wright, AASHTO executive director. "This critically important campaign is designed to help drivers understand why they need to slow down and pay attention, especially now. This is the start of the roadway construction season and thousands of workers are going to be out there, on America's highways and bridges."
According to the National Highway Traffic Safety Administration, 609 people died in highway work-zone crashes in 2012, an increase of 19 fatalities over the previous year. Nearly four in five victims in work zone crashes in 2012 were drivers or passengers.
State DOTs from coast to coast will hold Work Zone Awareness campaign events this week. Oklahoma Department of Transportation staff will wear orange at this week's Transportation Commission meeting and they will temporarily turn the SkyDance Bridge in Oklahoma City orange. Alabama Department of Transportation officials are focusing their efforts on enforcement. They are drawing statewide attention to the various fines and jail time that can accompany work zone speeding citations. And in Kentucky, distracted driving behaviors taking place in and around work zones will be the target of that state's campaign.
The National Work Zone Awareness Week campaign began in 1999 when the American Association of State Highway and Transportation Officials, the Federal Highway Administration, and the American Traffic and Safety Services Association joined together to promote work zone safety. Since then, state DOTs and transportation groups have joined the campaign each April to reduce fatalities and promote safer driving practices.
State transportation departments work closely with the Federal Highway Administration and industry groups to promote increased law enforcement near work zones, improvements in work zone planning and design, enhanced worker training and heightened awareness among drivers.
An AASHTO Transportation TV public service announcement promoting this year's theme, "Work Zone Speeding: A Costly Mistake" is available here.
Information about the National Work Zone Awareness Week Campaign is available here.