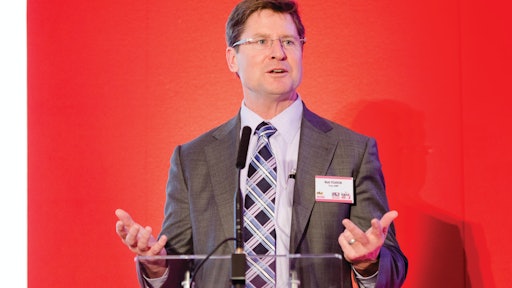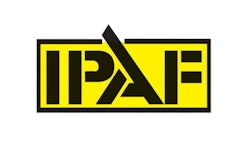 The aerial industry provides safer alternatives for working at height, but the work is going higher under challenging conditions, and the new 180-foot booms offer new opportunities, said Matt Fearon, president of Terex Aerial Work Platforms, at the IPAF Summit held April in Windsor, UK.
Fearon said that bigger booms are being used in new applications such as oil refineries, power plants, steel structures, stadiums, bridge access, high-rise buildings and harbor cranes. He discussed the tradeoff between the capabilities and limitations of bigger booms, for example transport conditions and the need for the use of outriggers, and questioned if it would be necessary to drive big booms. The industry is seeing the beginnings of a new boom category, he said.
The more than 200 IPAF Summit attendees were also given a clear and compelling presentation on how to communicate and demonstrate their company potential and value to investors by United Rentals, the world's largest equipment rental company. Sharing tips of the trade were Bill Plummer, executive vice-president and CFO, and Fred Bratman, head of investor relations.
In response to questions on United Rentals' plans for international expansion, Plummer revealed that Latin America, Europe and Asia will be in focus and that the company would move in line with objectives it has set: "The only certain commitment is that at some point we will be a global company," he said.
The next IPAF Summit will be held with the International Awards for Powered Access (IAPAs) on March 26, 2015 in Washington, DC, USA.