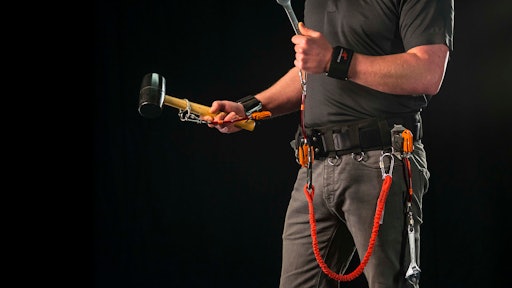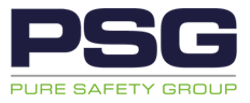 Pure Safety Group (PSG) launched the Stronghold Quick-Switch Total Tether System for the prevention of dropped objects during work at height. The system is based on Quick-Switch, the only technology that allows workers to switch tools from one connection point to another in one motion to provide a level of safety from dropped objects.
The Quick-Switch System keeps tools connected at all times, including when they are transferred or handed off. With Quick-Switch, tools can be carried, managed and used at height while protecting people and property below. The Quick-Switch system gives workers the flexibility to use multiple tools at their work areas and switch tools, all while keeping them connected through a patented combination of keys, links and anchors. Keys allow the use and manipulation of the tools. Links are the mechanism that allows the switching of locations of tools. Anchors are the points that support the tool in the event of a drop.
The Quick-Switch system eliminates dangling tool tethers and reduces impact force in a drop as well as swing and snag hazards, while allowing hands-free tool switching.
Components of the new Quick-Switch system include:
Quick-Switch Starter Pack that includes everything needed to get started 
Quick-Switch Link and Dock
Quick-Switch Bungee Tether, for tethering tools to a belt or fixed structure
Quick-Switch Apron for use over handrails and railings
Quick-Switch Rotating Dock
Quick-Switch Tethered Tool Bucket and Bolt Bag and Tool Holder to contain anchors
Request More Information
Fill out the form below to request more information about
Stronghold Quick-Switch System for Dropped Object Prevention