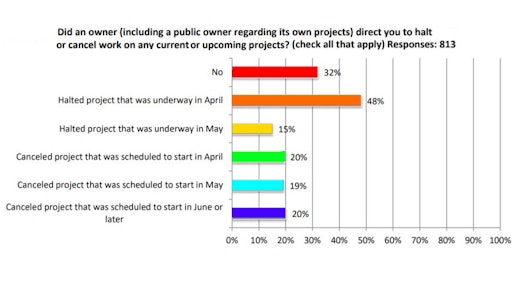 Associated General Contractors of America
Weekly surveys by the Associated General Contractors on project-site conditions show increasing erosion of construction-project momentum across the U.S.
While 30% of firms report projects halted by government order, 37% say their owners voluntarily stopped work out of pandemic fears. Thirty-one percent report owners have canceled projects because of a predicted drop in demand. And 21% of contractors say projects have been canceled as a result of a loss of private funding.