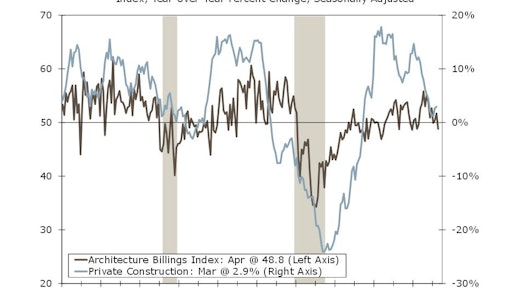 Non-residential construction, led by manufacturing and commercial buildings, should rebound sharply in the second half of 2015, says Wells Fargo Senior Economist Anika Khan.
Khan spoke to attendees at a regional Association of Equipment Manufacturers (AEM) membership event hosted by Cummins Inc. in Columbus, IN.
Khan said the construction industry's underlying economic fundamentals – and the economy as a whole – are much better than the estimated shrinking of U.S. GDP in the first-quarter suggests.
Anticipating upward revisions to Q1 GDP and observing alternate measures of economic activity, Khan said it's clear that the pace of growth may be sluggish, but "it's definitely not negative."
Khan said key factors holding back economic growth in the first half of 2015 included:
Harsh winter weather
The West Coast port dispute
A stronger dollar
Lower oil prices
While the first two factors have dissipated, there are still lingering effects from the stronger dollar and lower oil prices.
Khan said the labor market is "the real strength of the economy" and should continue to grow. However, manufacturers needed to watch for not an increase in interest rates, but a "winding down of the Fed's balance sheet" as it begins to scale back its investments.