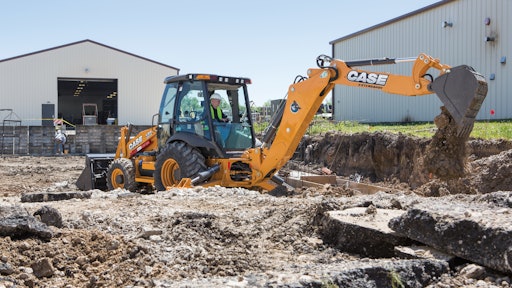 Rental Rate Blue Book publisher EquipmentWatch compiled a list of construction machines that retain their value at resale best in 20 categories, based on dealer and auction records of nearly $20 billion in machine transactions per month.
Winners of the first Highest Retained Value Awards held the highest residual values over the past five years. To the 20 construction categories, EquipmentWatch added six agricultural and material-handling equipment types.   
"Retained value is one of the most powerful measures of quality, performance and longevity for a piece of heavy equipment," says Garrett Schemmel, vice president at EquipmentWatch. "A high retained value generally shows that a machine has been successful at the work demanded of it, has presented minimal maintenance issues over its service life, and still presents a high value to buyers on the resale market. Each of these machines represents quality and gives buyers confidence in their investment on both the new equipment and equipment resale/auction markets."
Methodology
The Highest Retained Value Awards are powered by what EquipmentWatch calls, "The world's largest sales transaction database of equipment valuations." EquipmentWatch adds nearly $20 billion in dealer (private) and auction (public) equipment transactions each month. Using this data, the five most popular products in each category from the previous year are identified.
Using the proprietary ValueTrend Engine, a custom-built values calculation platform, EquipmentWatch compares their five-year estimated values, and the machine series with the highest cumulative estimated value retained over that time is declared the winner. 
"Manufacturers can be proud of each machine series that has won, as it represents their commitment to produce and support quality products that stand the test of time in these demanding applications," adds Schemmel.
Construction Equipment Winners
Backhoe Loaders: CASE Construction Equipment 580
Boom Lift, Articulating: JLG E300 Series
Boom Lift, Telescopic: Genie S-40
Dozers, Track, Large (>190 HP): Komatsu D65 Series
Dozers, Track, Small (1 – 189 HP): Caterpillar D5 Series
Drum Compactors: Volvo/IR SD45 Series
Excavators, Crawler, Large (>50 metric tons): Komatsu PC600 Series
Excavators, Crawler, Medium (21-50 metric tons): Caterpillar 330 Series LN
Excavators, Crawler, Small (6.1-21 metric tons): Caterpillar 312 Series
Lift Trucks/Telehandlers: Sky Trak Telehandlers
Loaders, Compact Track: Bobcat T550 Series
Loaders, Skid Steer, Large (>1,351 pounds): Bobcat S600 Series
Loaders, Skid Steer, Small (1-1,350 pounds): Gehl 4240 Series
Loaders, Wheel, Large (>350 HP): Volvo L220 Series
Loaders, Wheel, Medium (135-349 HP): Volvo L90 Series
Loaders, Wheel, Small (1-134 HP): Deere 444 Series
Motor Graders: Caterpillar 160 Series
Rear Dumps: Caterpillar 725 Series
Scissor Lift: Skyjack 4600 Series
Tractors, Track: Deere 8RT Series
Other Category Winners
Balers: John Deere 569
Combines: New Holland CR9000
Lift Trucks – Warehouse/Narrow Aisle: Toyota 8F Series
Sprayers, Self-Propelled: Apache AS1000 Series
Tractors, Wheel, Large (>175 HP): Deere 8R Series
Tractors, Wheel, Small: CASE IH MX135 Series